A Contemporary art showroom located in the heart of Geneva city center.
Divan Luxury Goods does not keep a permanent collection, it chooses instead to exhibit a variety of new and established artists.
Peter Halley, Erik Bulatov, Jim Lambie, Sylvie Fleury, Anselm Reyle, Sam Kaprielov, Alexander Kosolapov, Nathan Hylden, Rob Pruitt, Gregor Hildebrandt, Cerith Wyn Evans, Michael Müller…
Artists you will also find in international contemporary art fairs as Art Basel, FIAC Paris, FRIEZE London, Art Geneve.
A fine selection from local private collectors.
Sam Kaprielov, Day Off, 2012, Soft pastel on gessoed plywood board, 115×180 cm (price on request)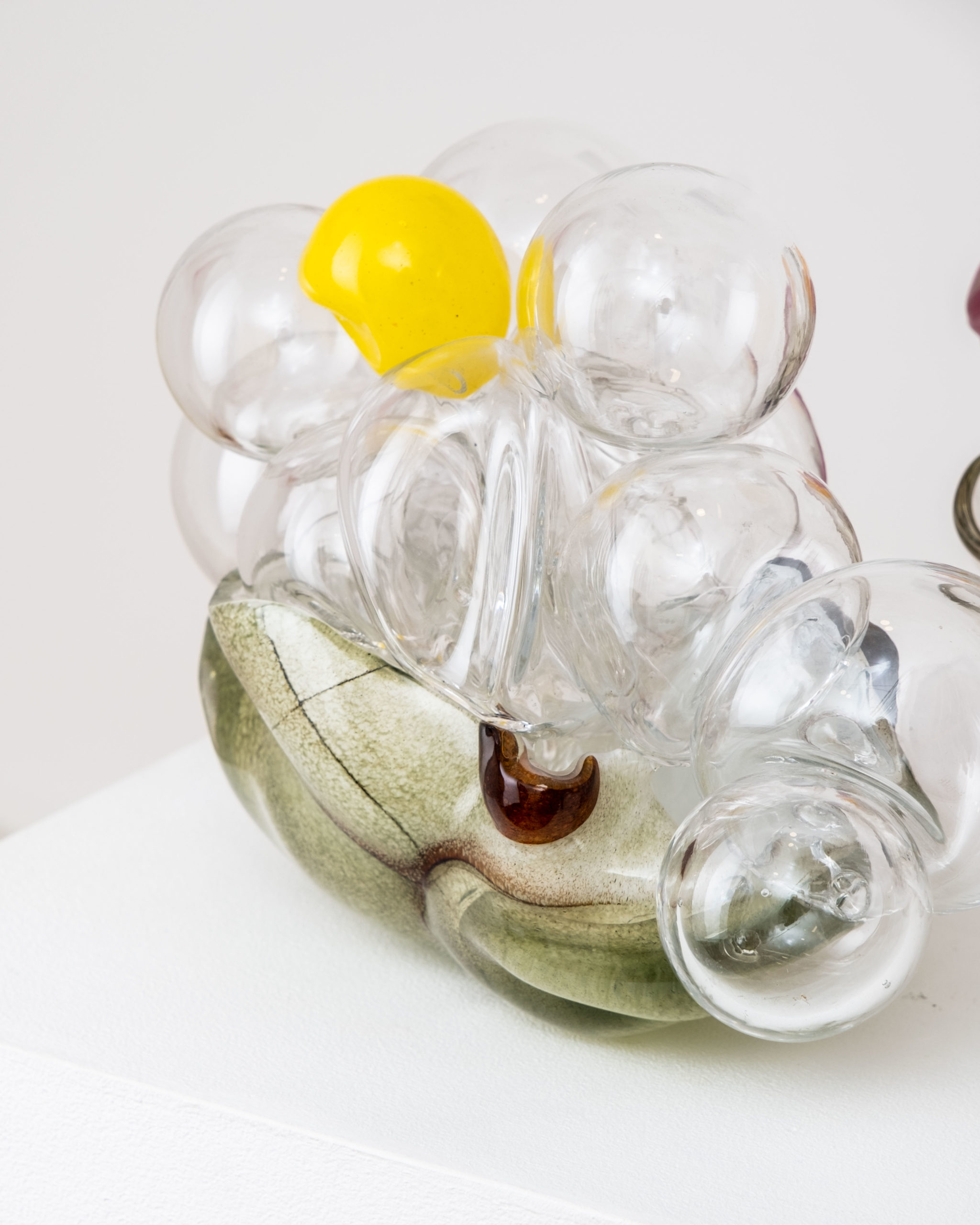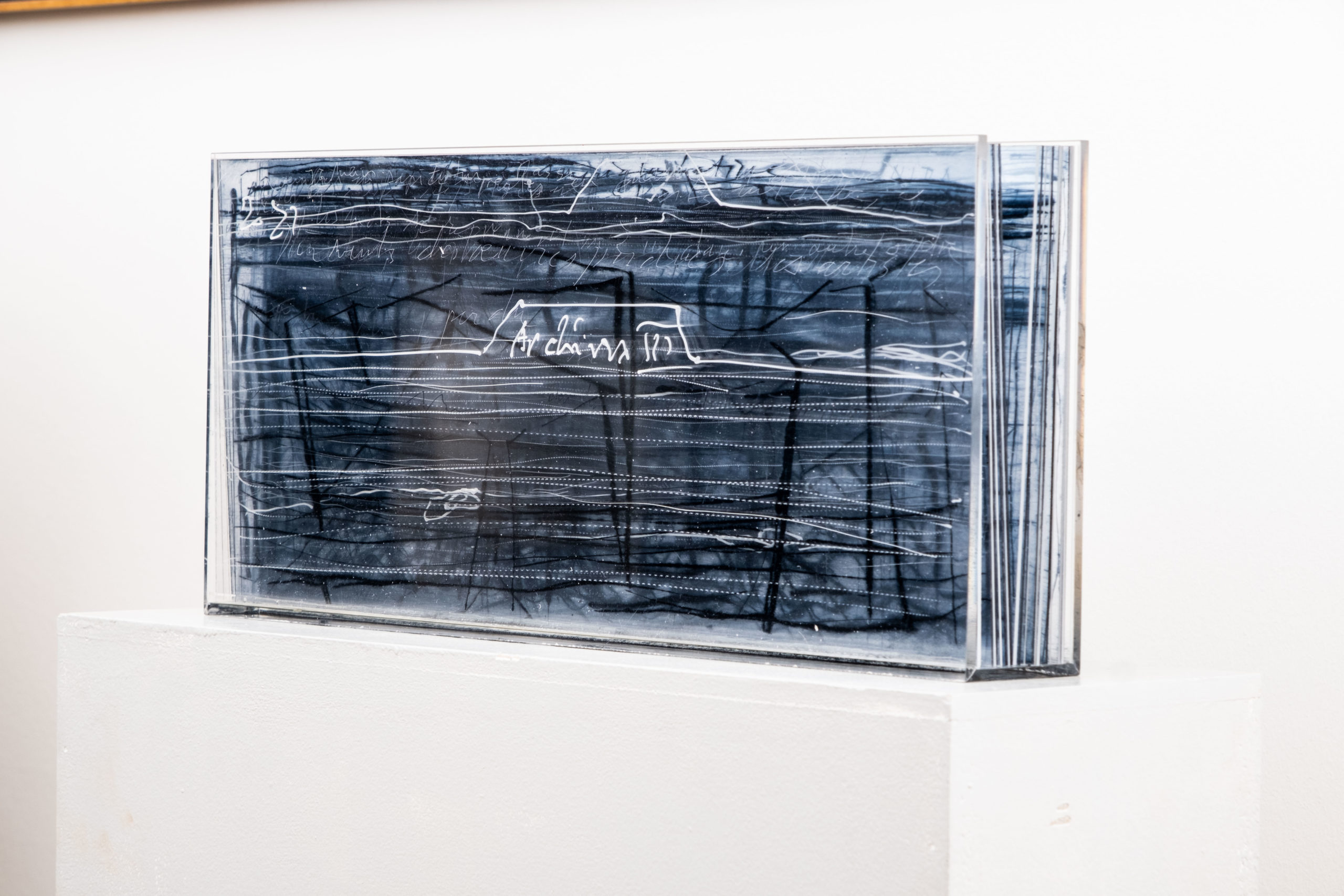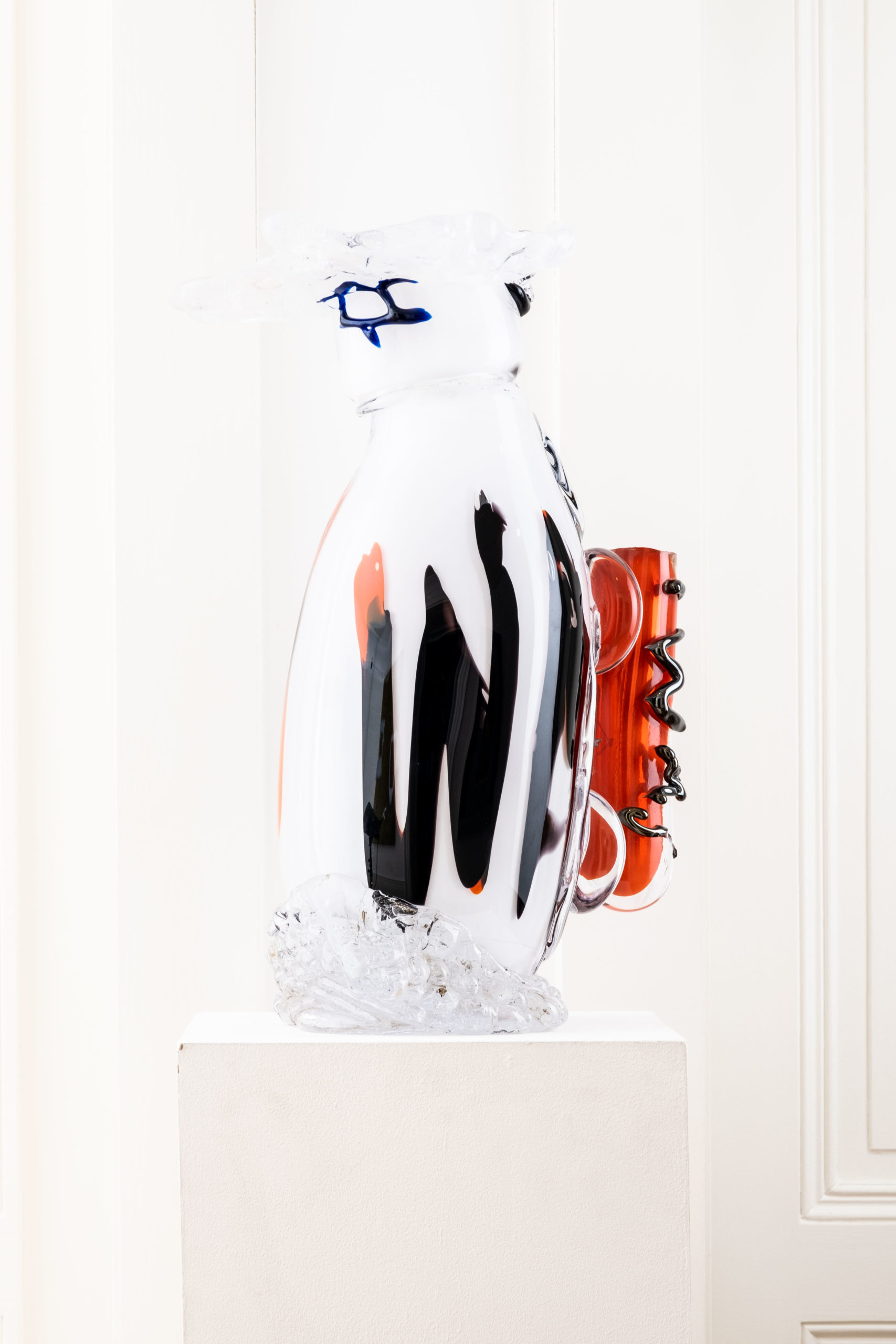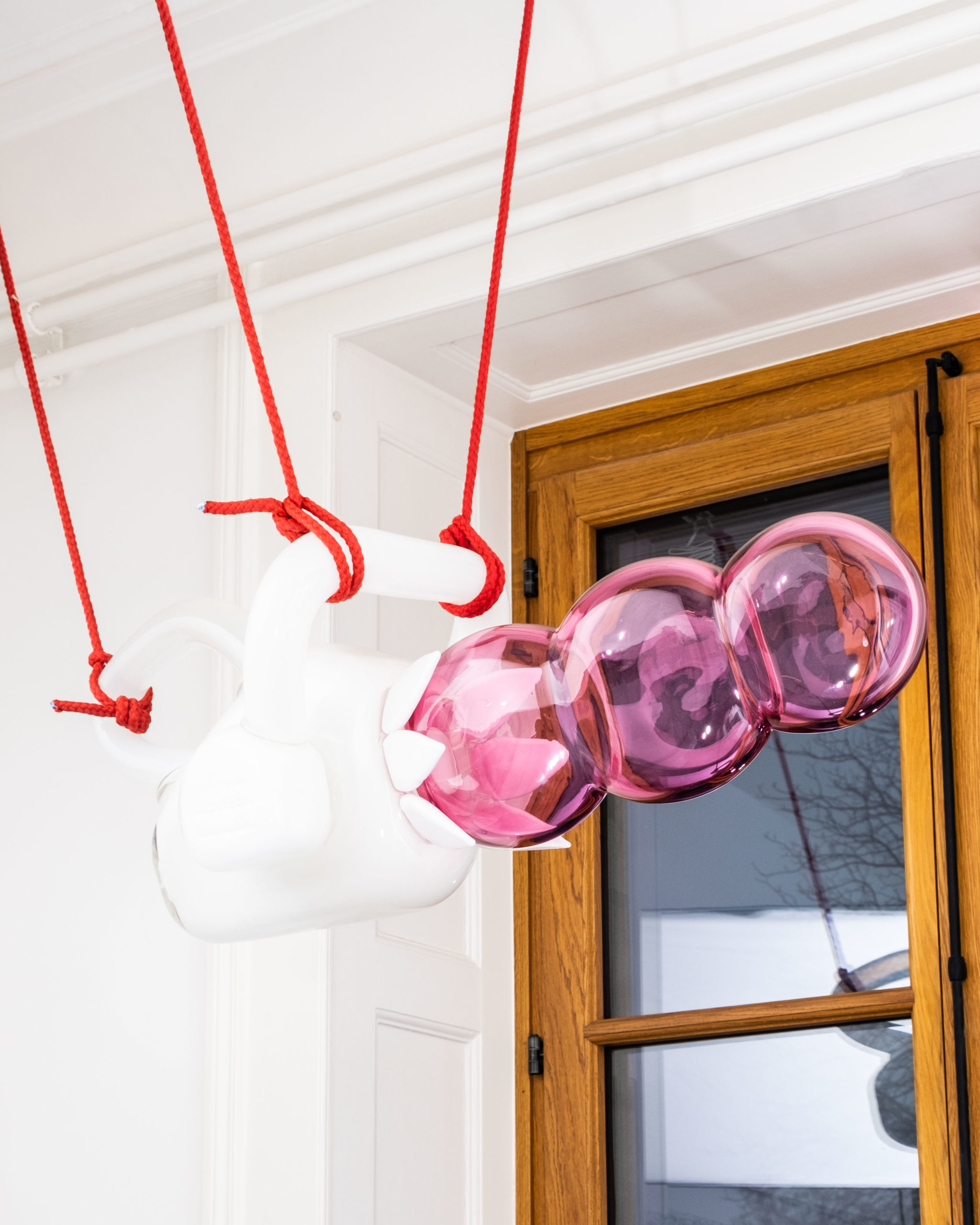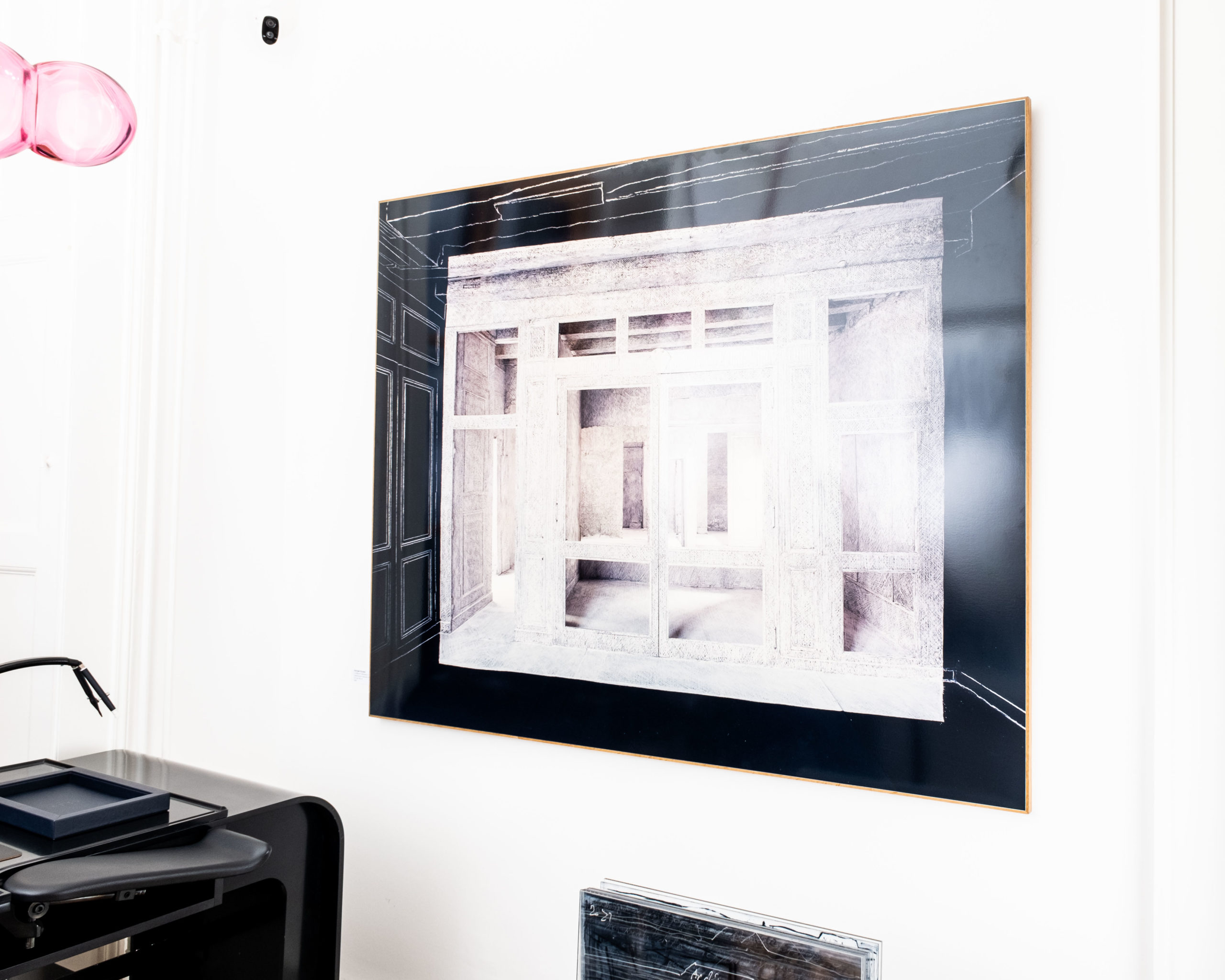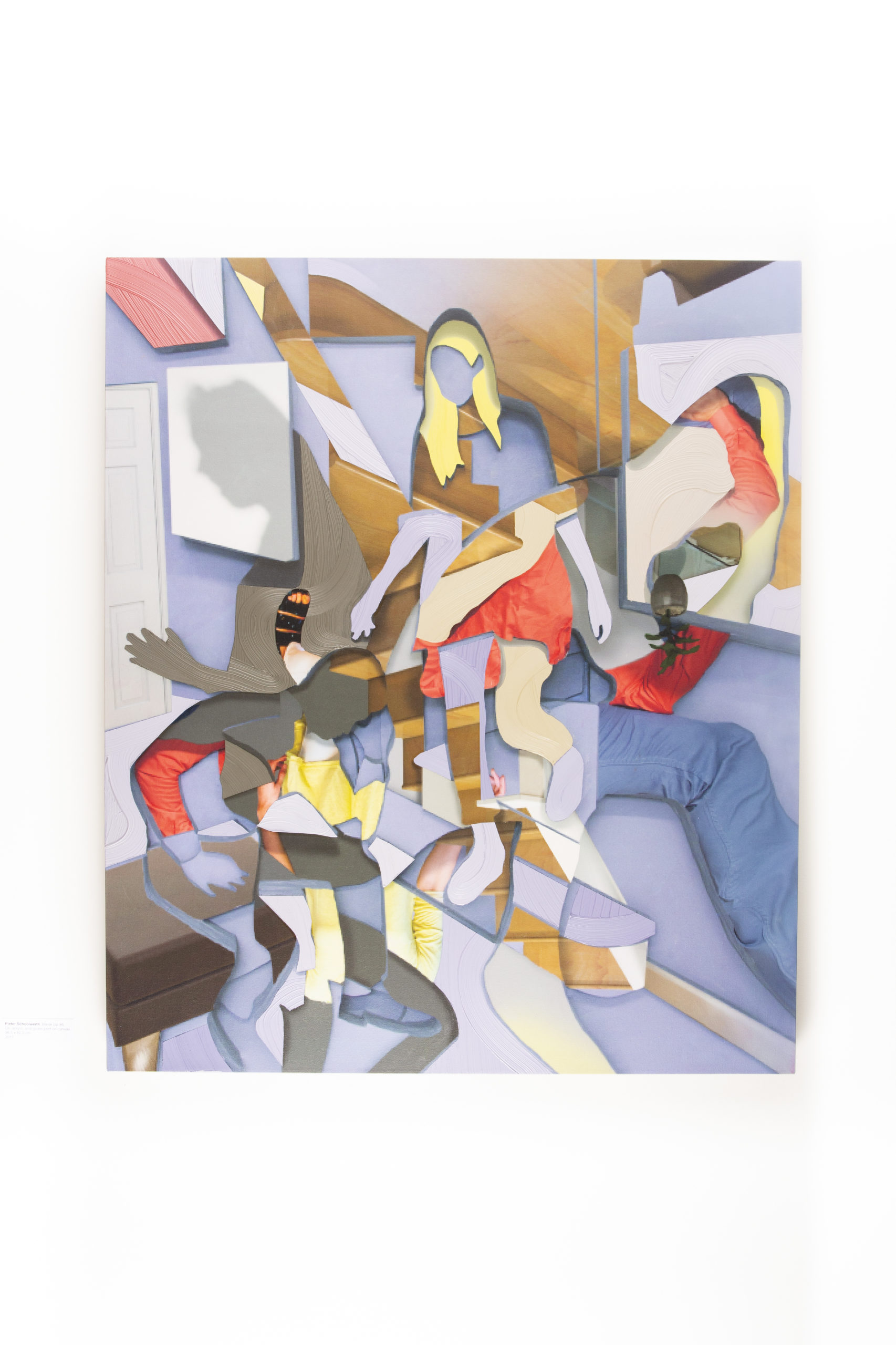 Pieter Schoolwerth, 2017, Break Up #6, Oil, Acrylic and giclée print on canvas, 96×82 cm (sold)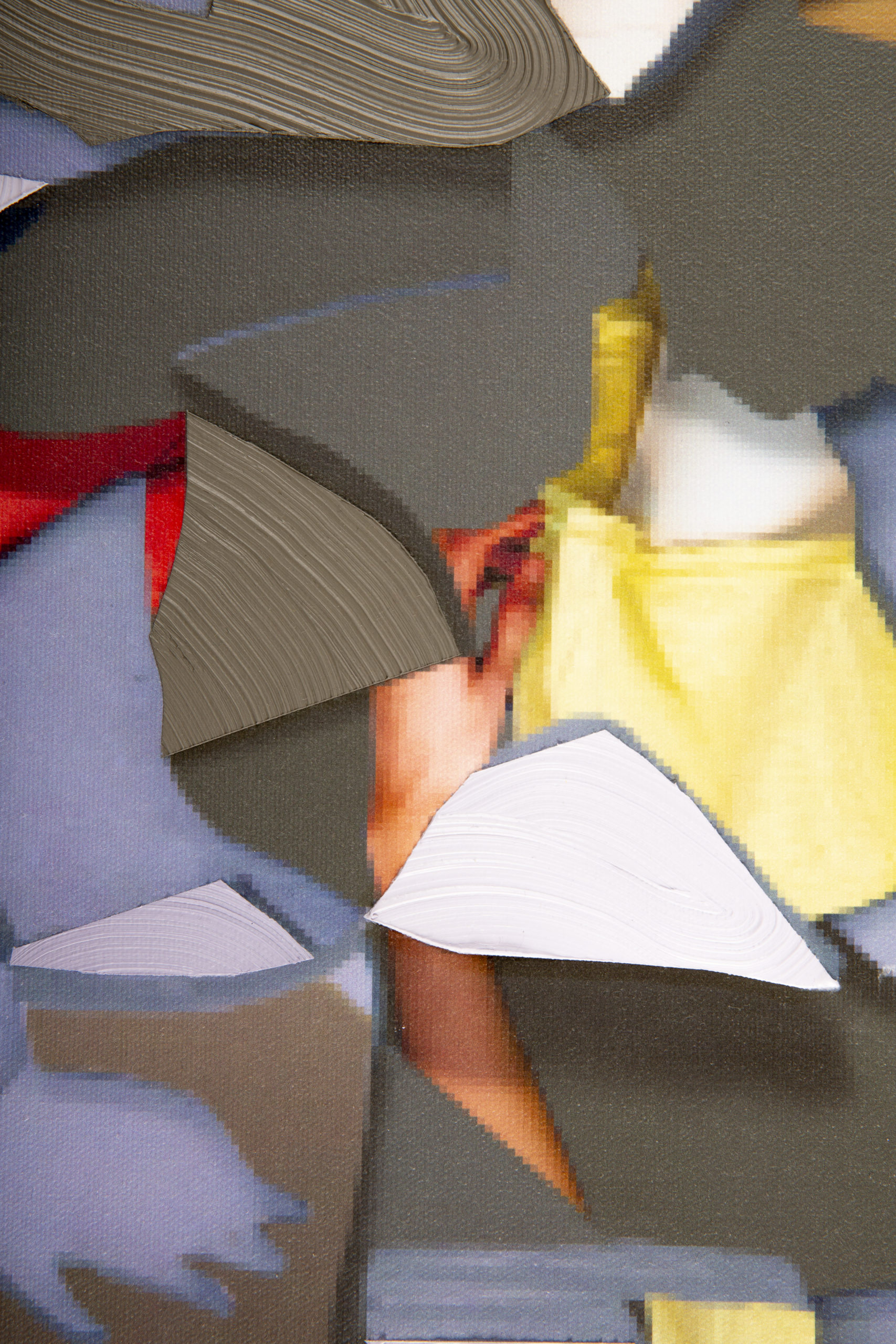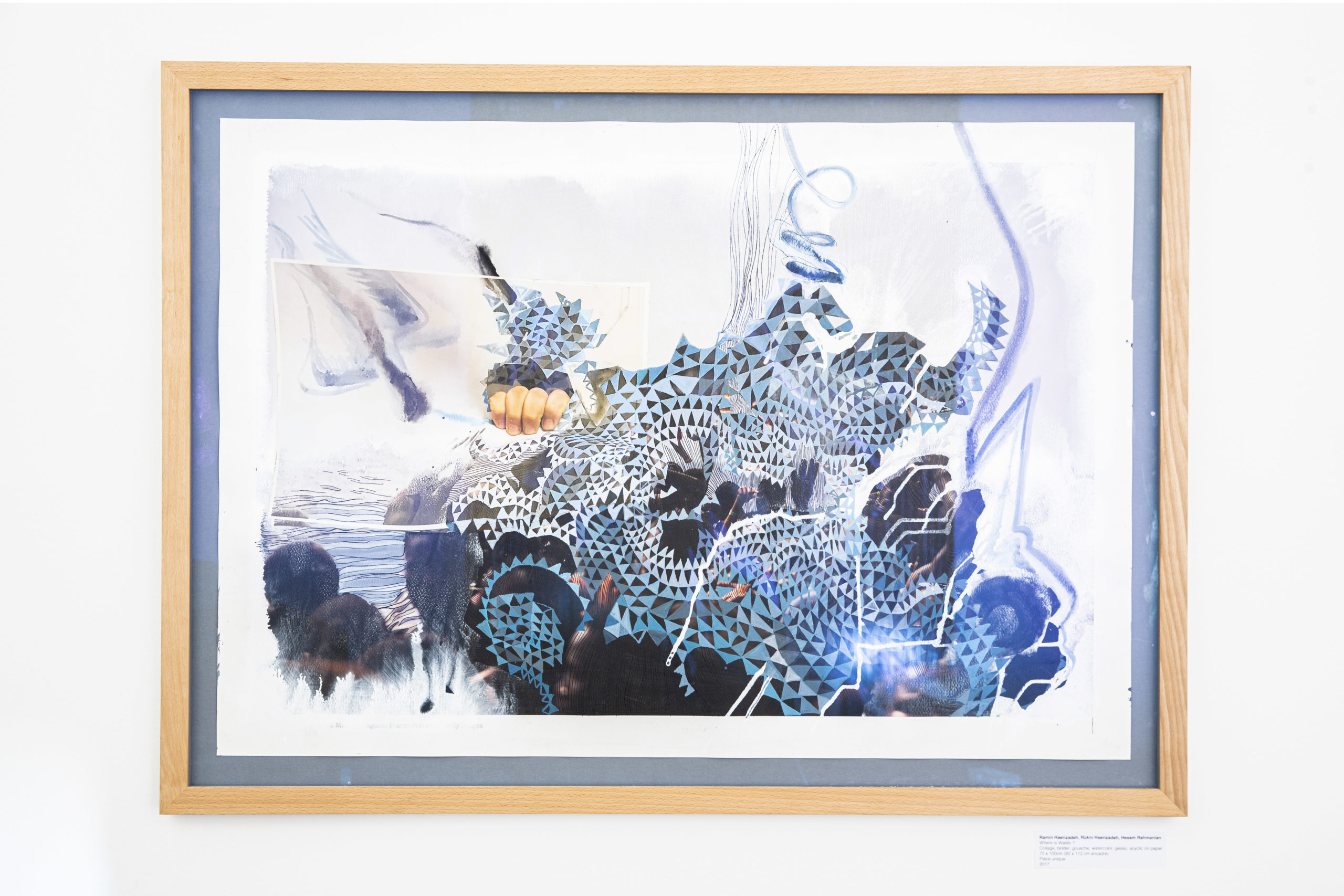 Ramin Haerizadeh, Rokni Haerizadeh, Hesam Rahmanian, Where is Waldo? 2017, Collage, Binder, Gouache, Watercolor, Gesso, Acrylic on paper 70 x 100 cm (82x 112 cm encadré) Piece Unique (sold)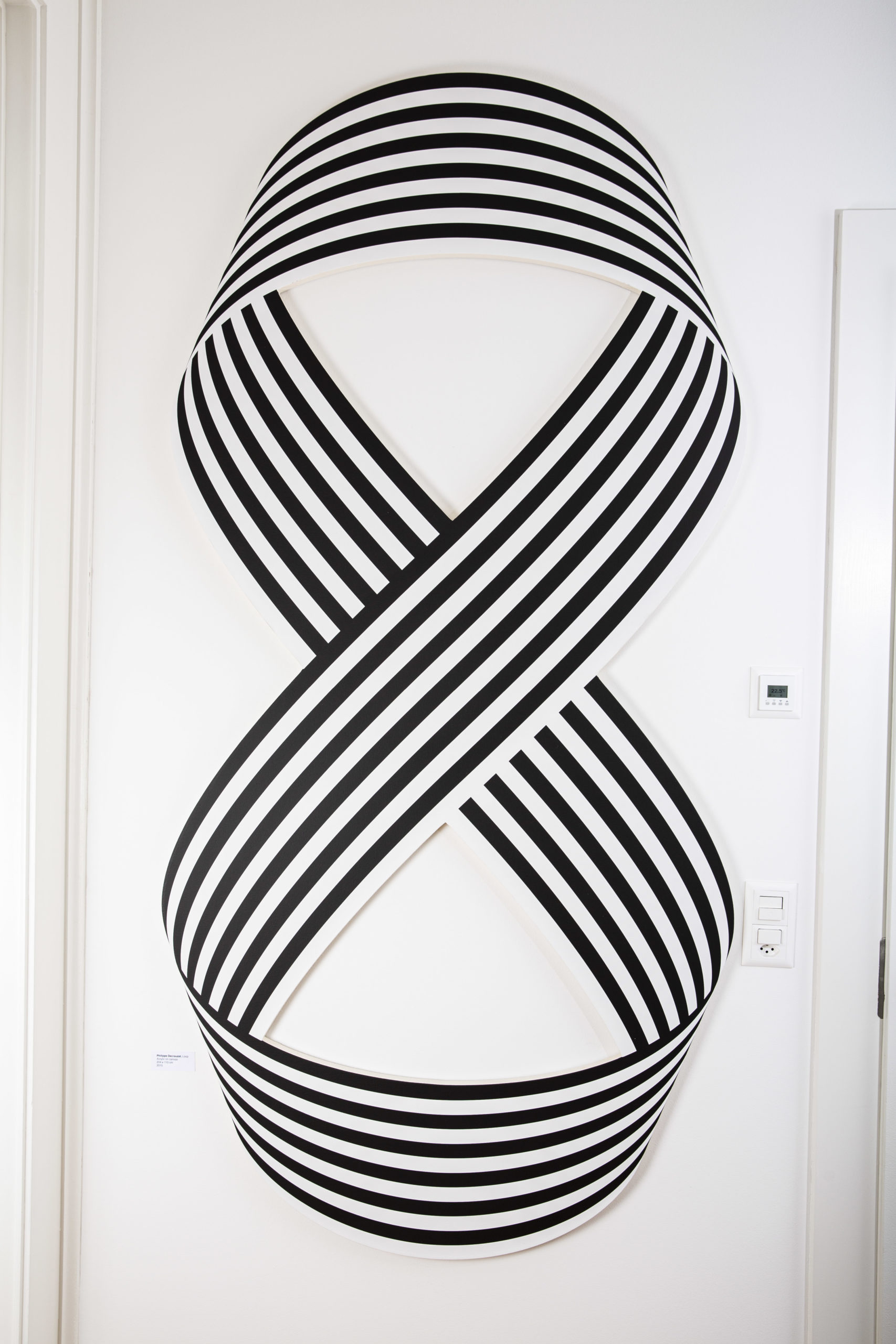 Philippe Decrauzat, Loop Acrylic on canvas, 204 x 110 cm, 2015  (price on request)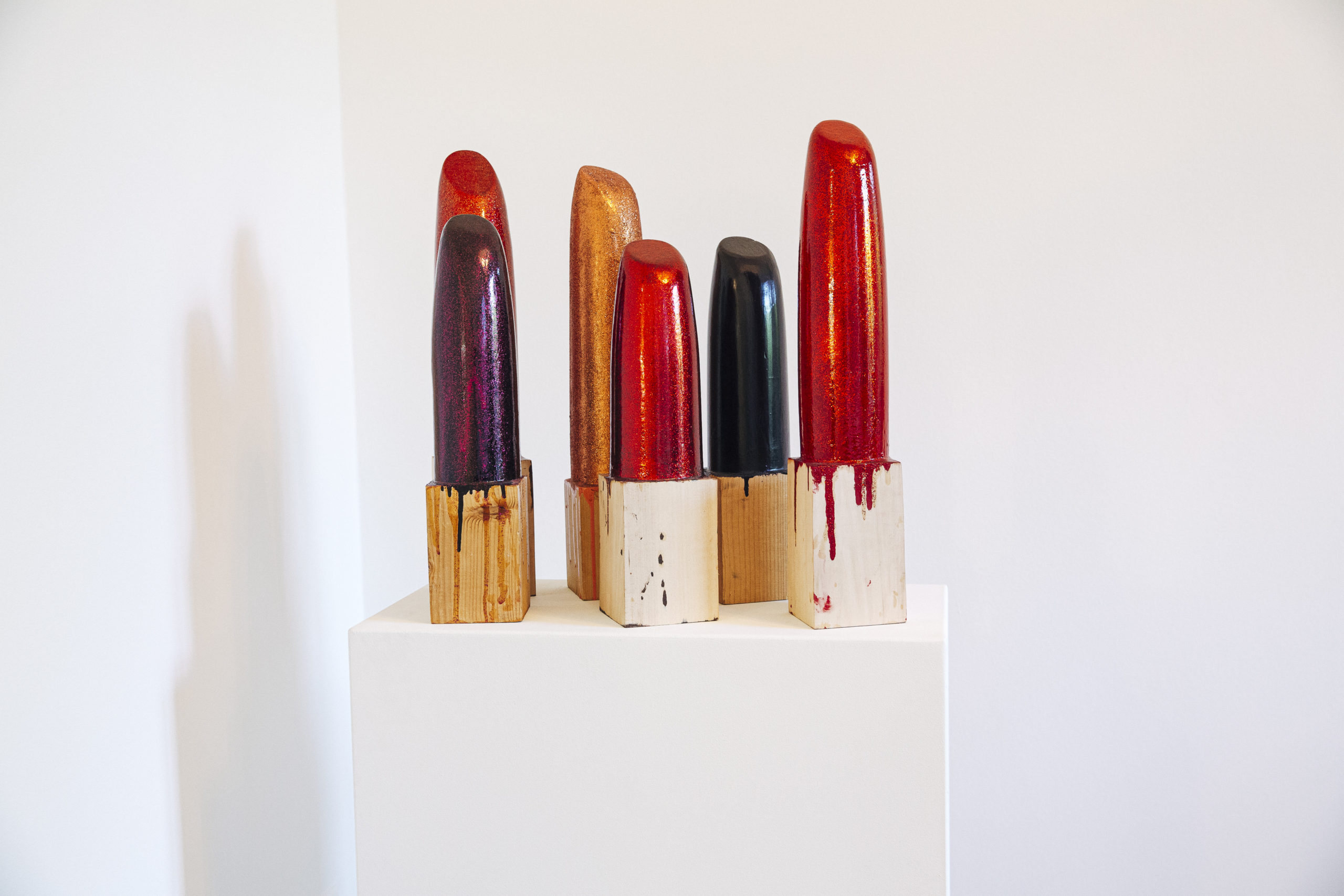 Vincent Olinet, 2016, Lipstocks, wood & paint, variable dimension (price on request)
Jim Lambie, 2017, Metal Box (Some Velvet Morning), Aluminium and steel sheets, gloss paint, 125×125 x 3.4 cm (price on request)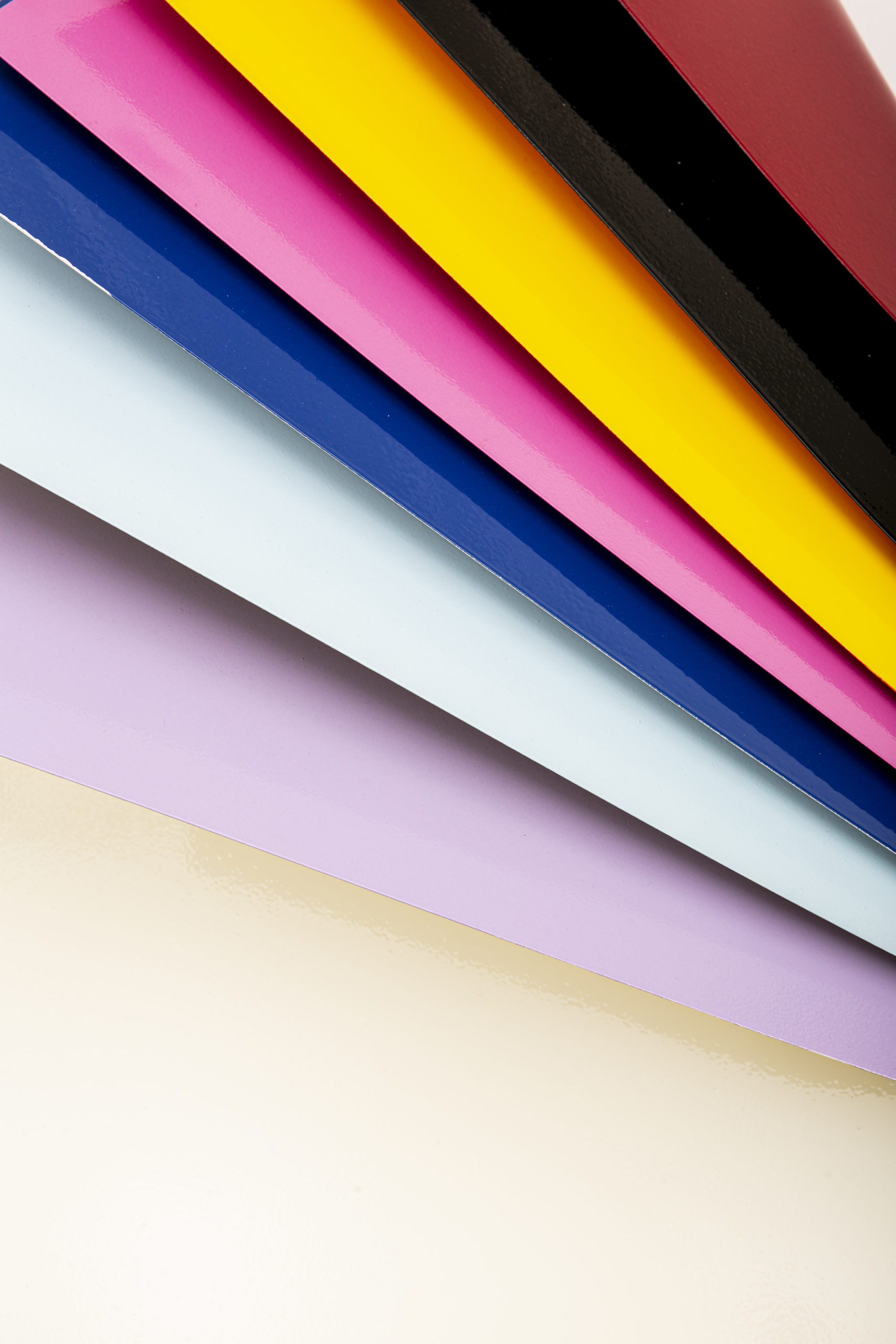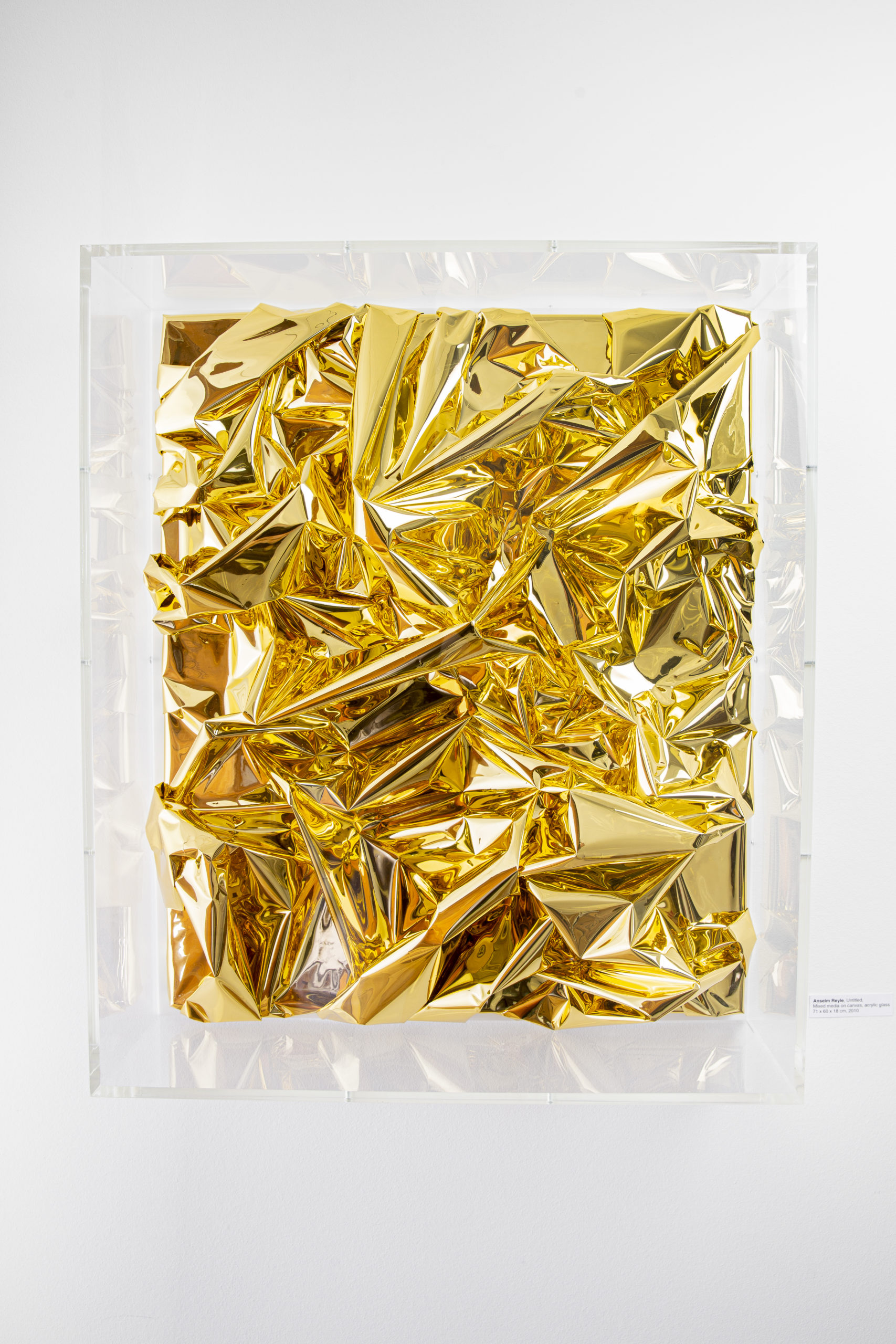 Anselm Reyle, 2010, Untitled, Mixed media on canvas, acrylic glass, 71x60x18 cm (framed) price on request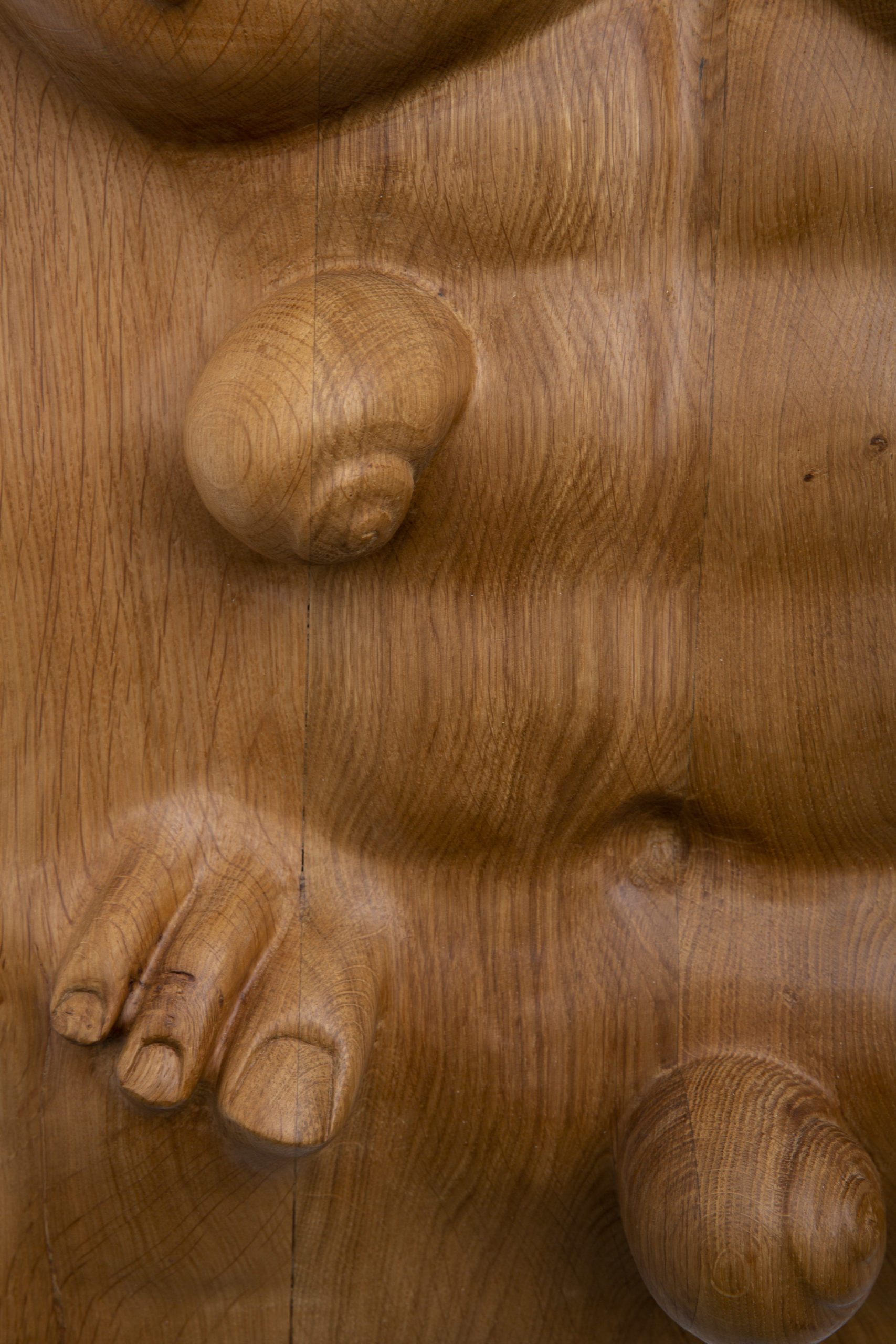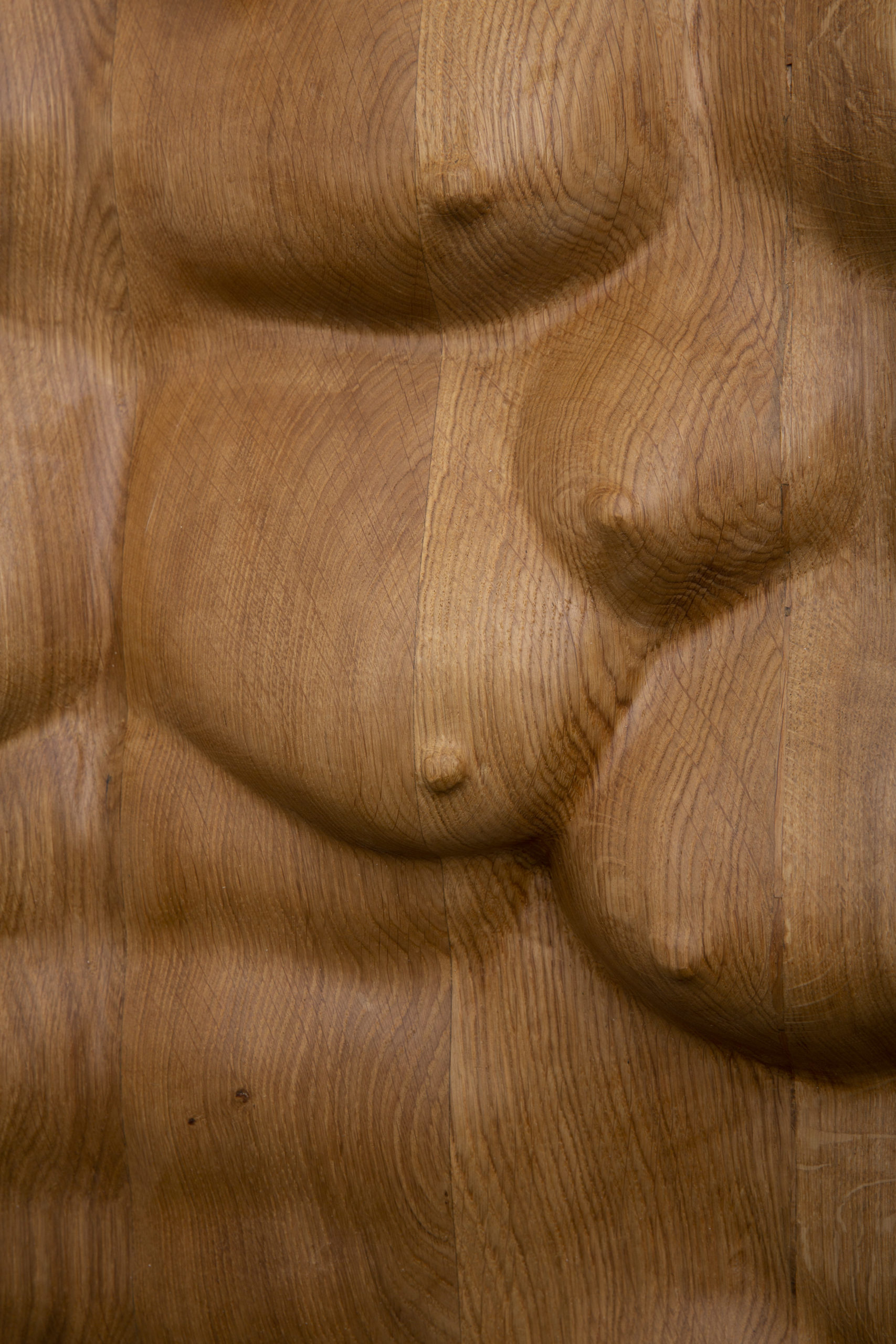 Nathan Hylden, 2018, Untitled, Acrylic on aluminium, 78×65 cm (price on request)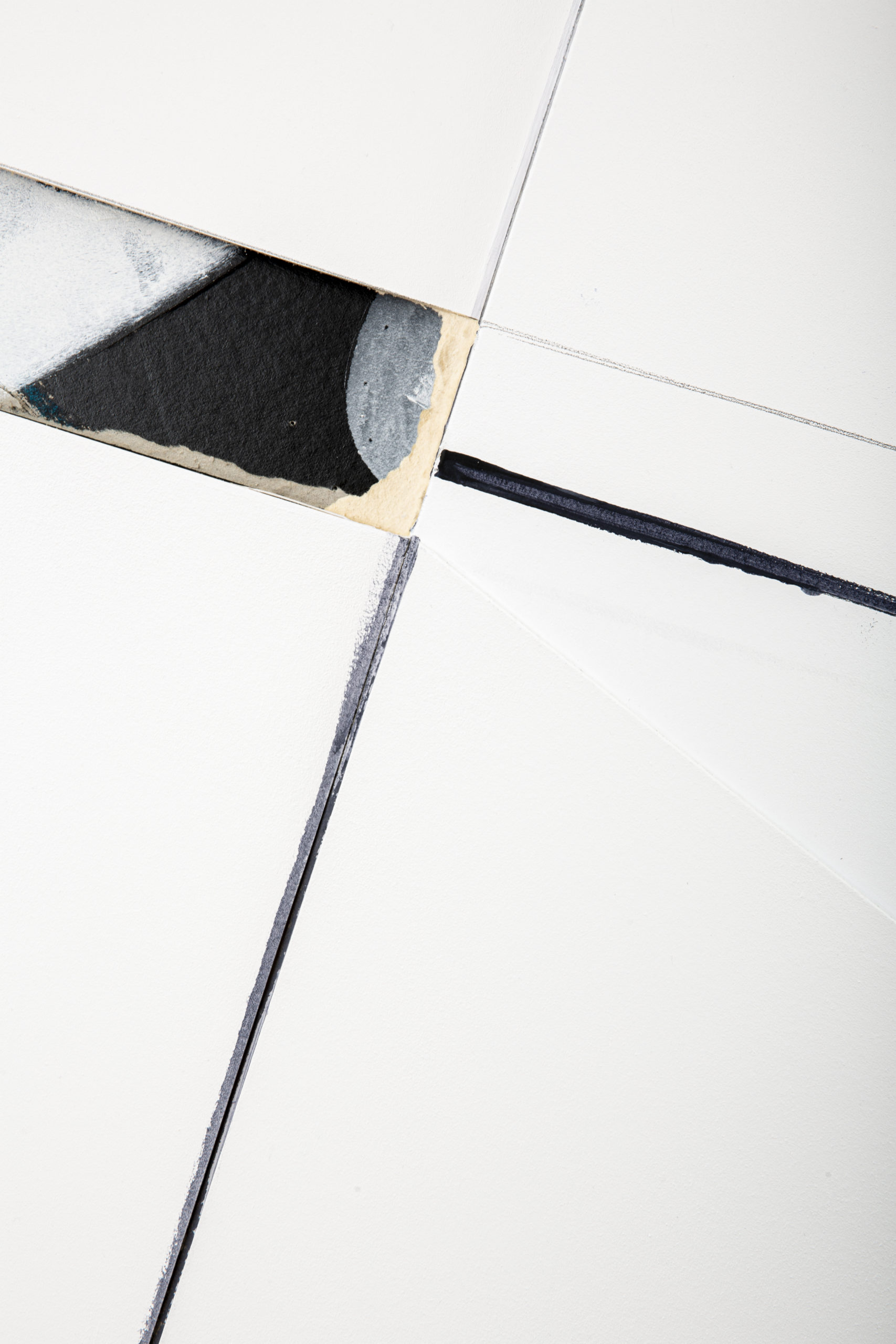 Natalia Zaluska, 2015, Untitled, Mixed media, collage, acrylic on wooden frame, 200×180 cm (sold)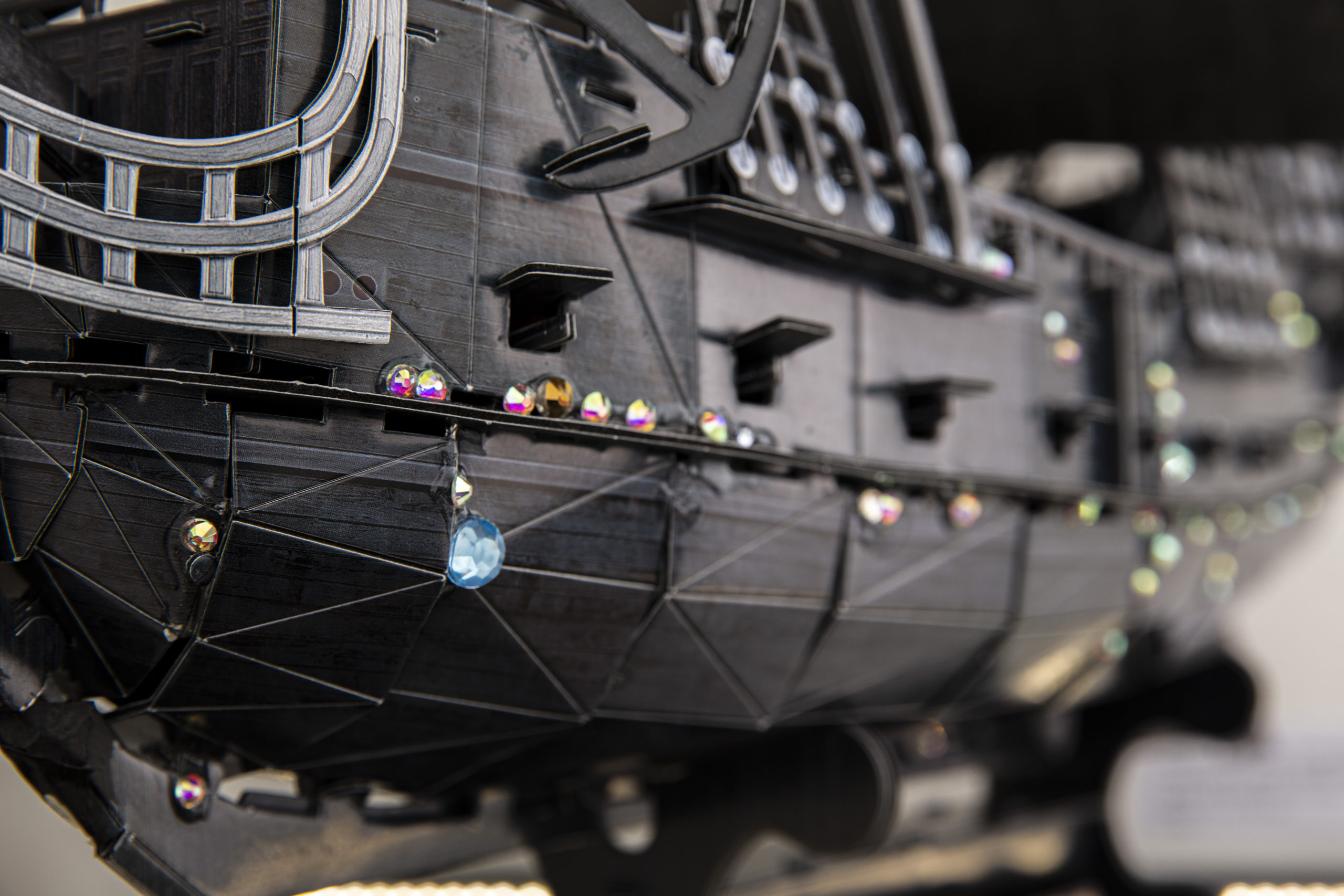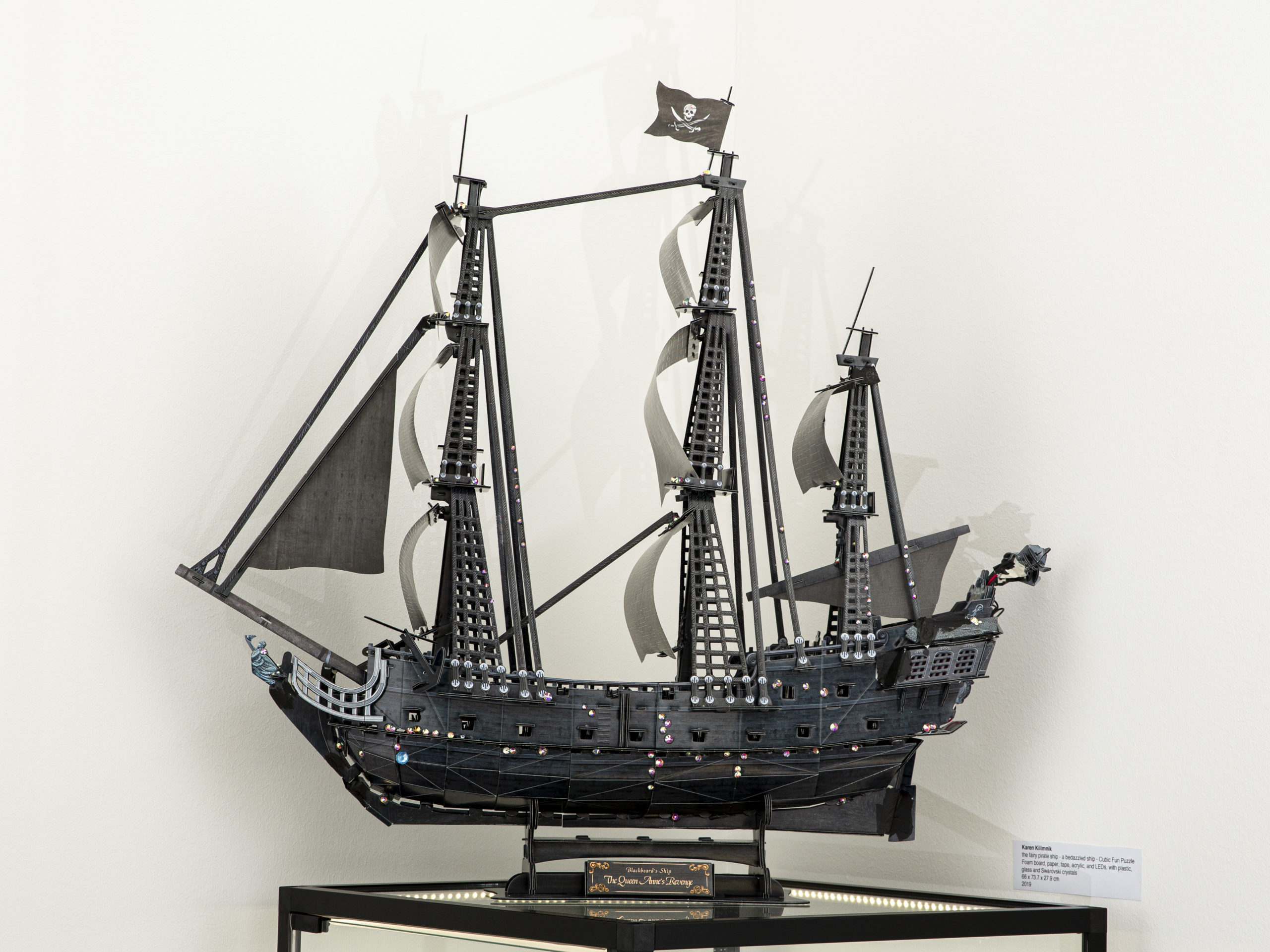 Karen Kilimnik, 2019, The fairy pirate ship, a bedazzled ship – Cubic Fun Puzzle, Foam board, paper, tape, acrylic and LED's, with plastic glass and Swarovski crystals, 66×73.7×27.9 cm (price on request)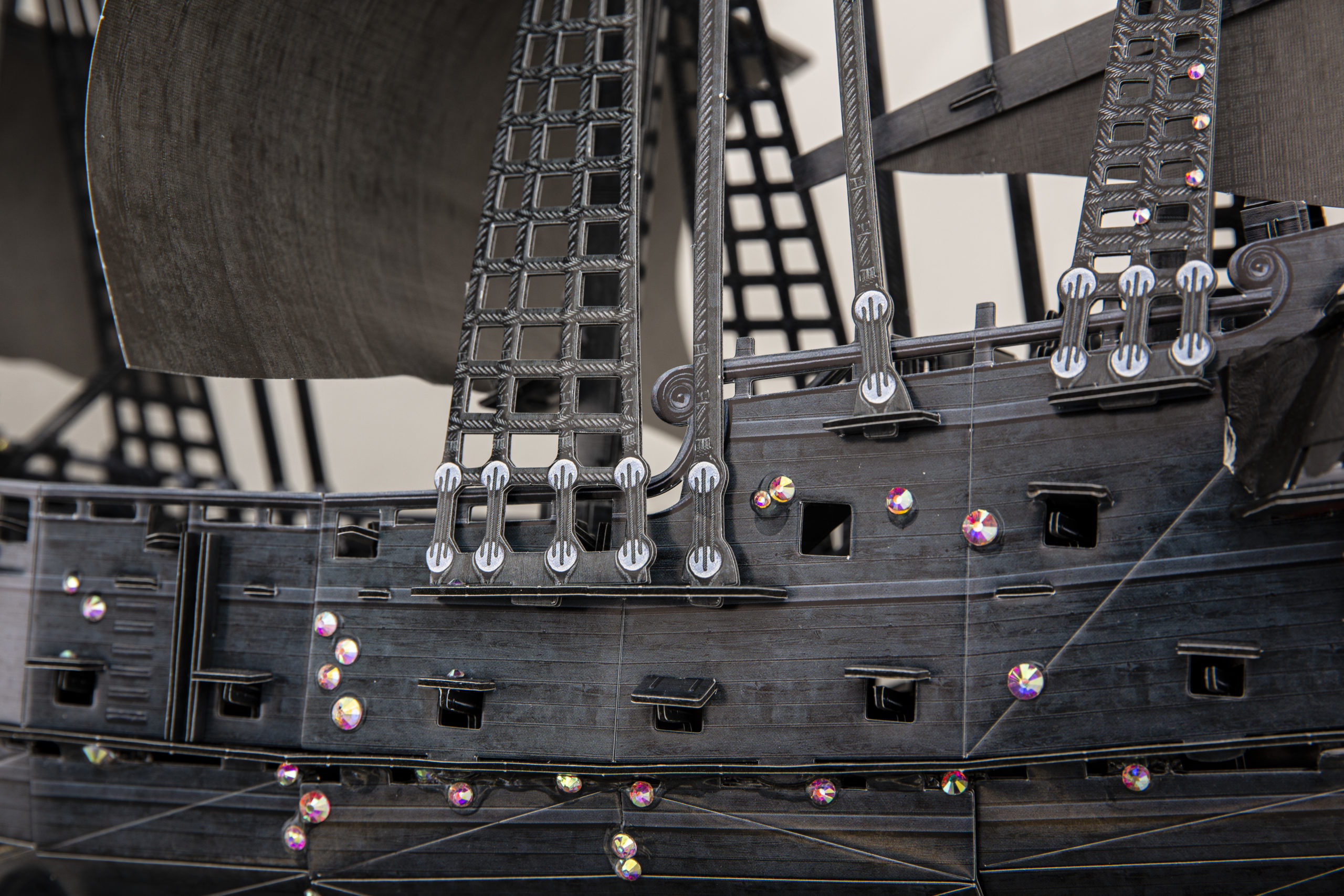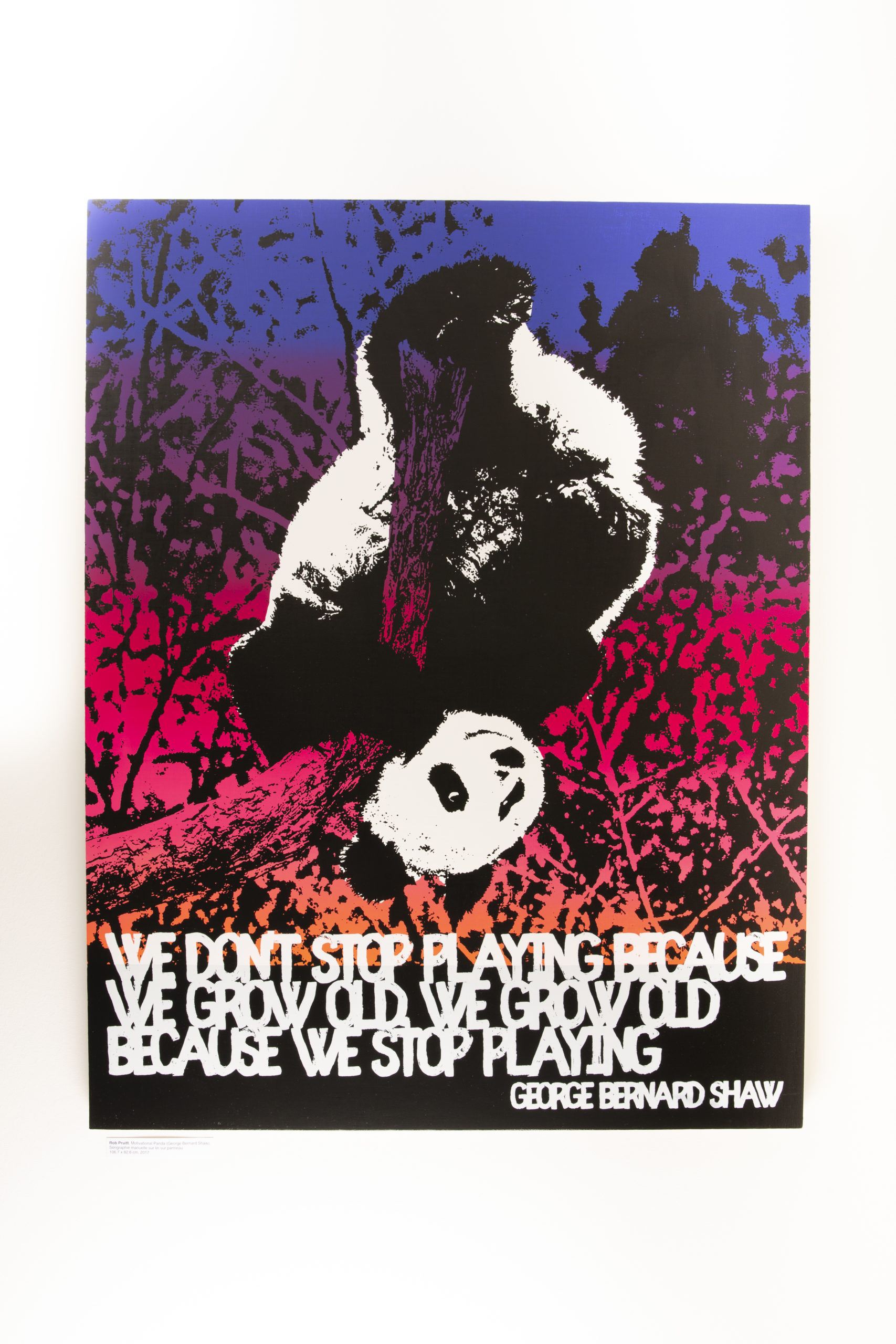 Rob Pruitt, 2017, Motivational Panda, (George Bernard Shaw), Manual Screen printing on linen fabric panel 106.7×82.6cm (price on request)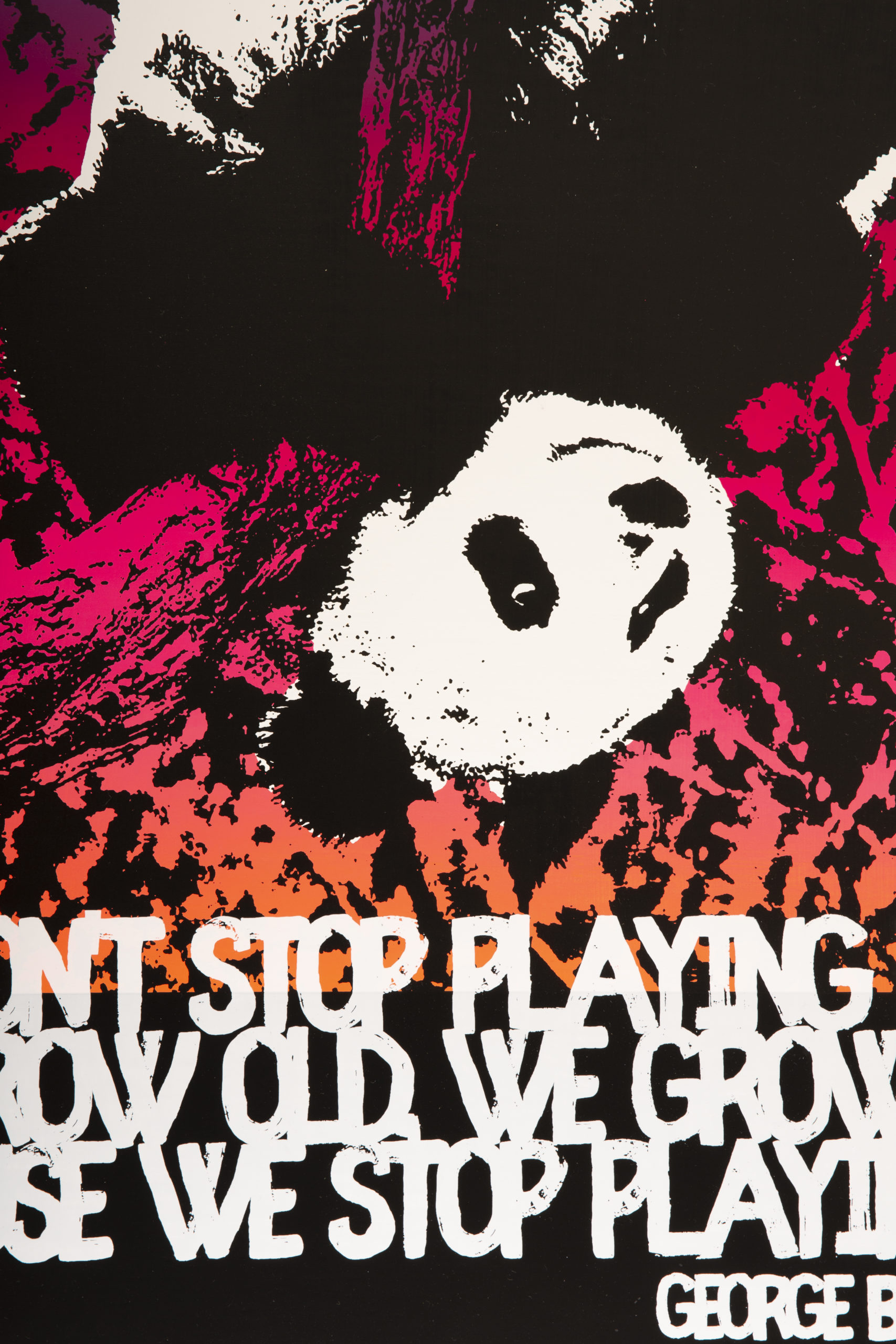 Sylvie Fleury, Armani Gun Metal, Acrylic on wooden canvas, 102.5x96x 7 cm (not for sale)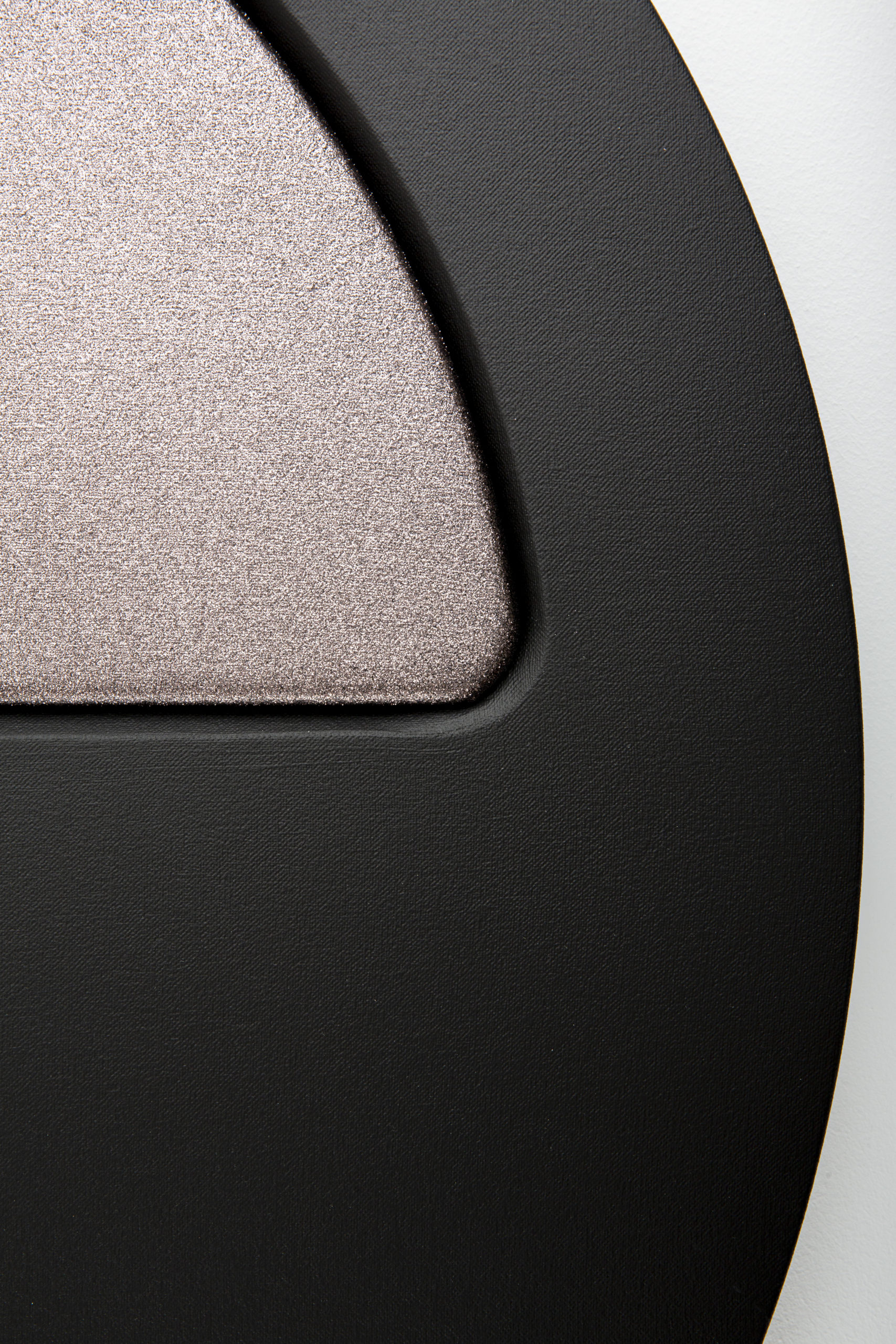 Lou Cantor, 2008, Angle of Incidence, Print on mirror, 75×75 cm, Dyptic 1/2 (price on request)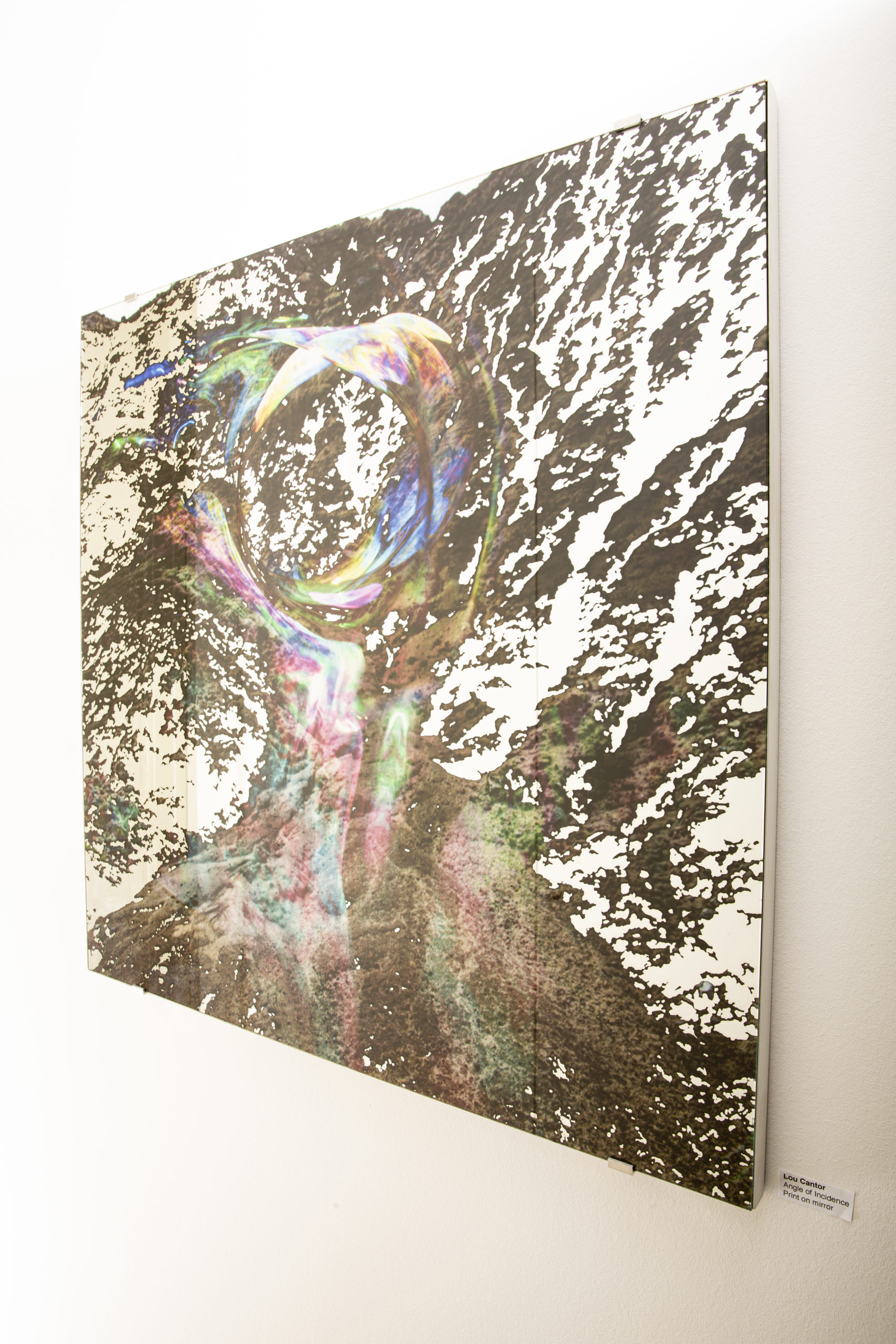 Lou Cantor, 2008, Angle of Incidence, Print on mirror, 75×75 cm, Dyptic 2/2 (price on request)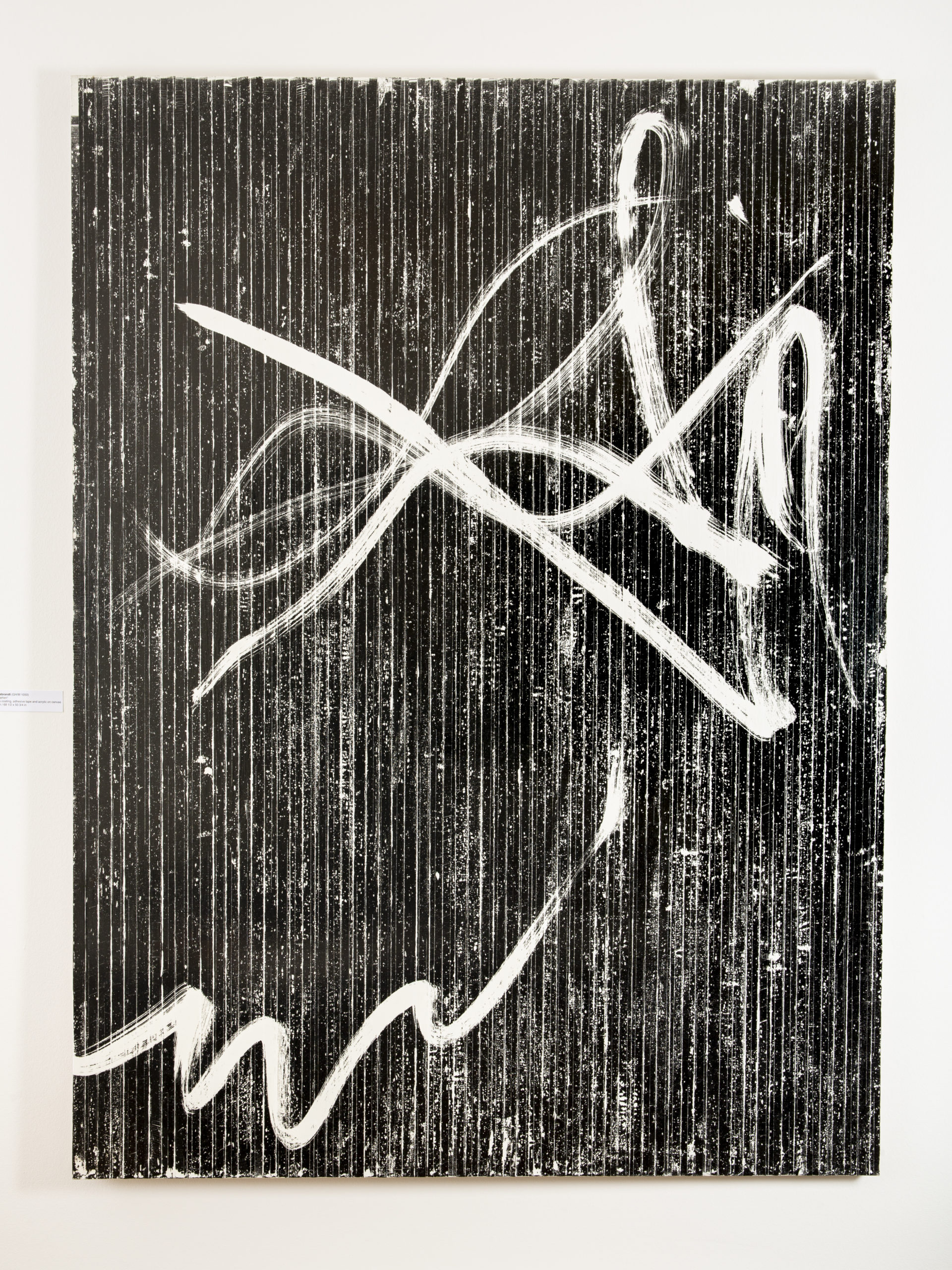 Gregor Hildebrandt, 2018, "Im Vorübergehen" Magnetic vhs coating, adhesive tape and acr68, 174×129 cm (price on request)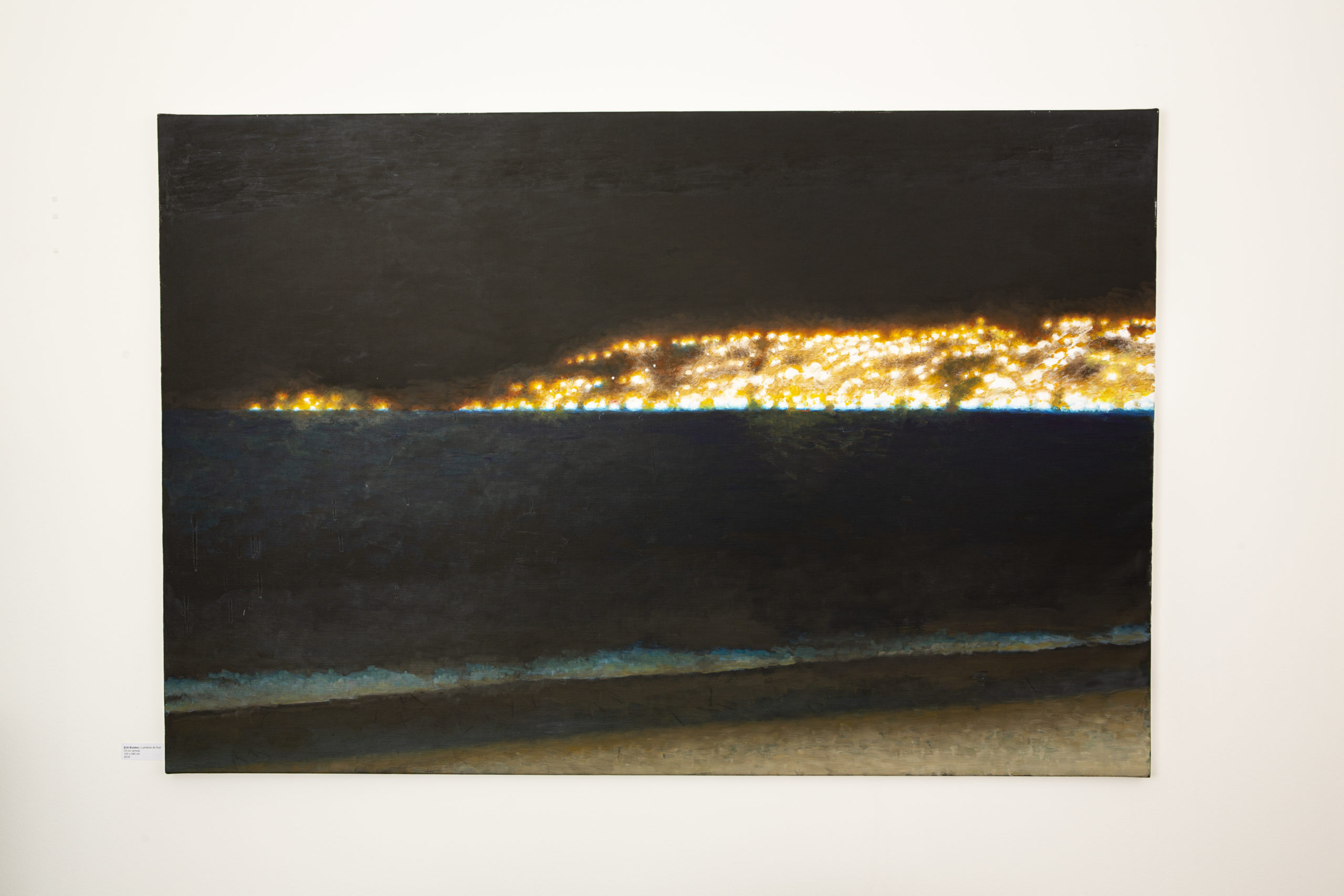 Erik Bulatov, 2018, Lumières de Nuit, Oil on canvas 120×280 cm (price on request)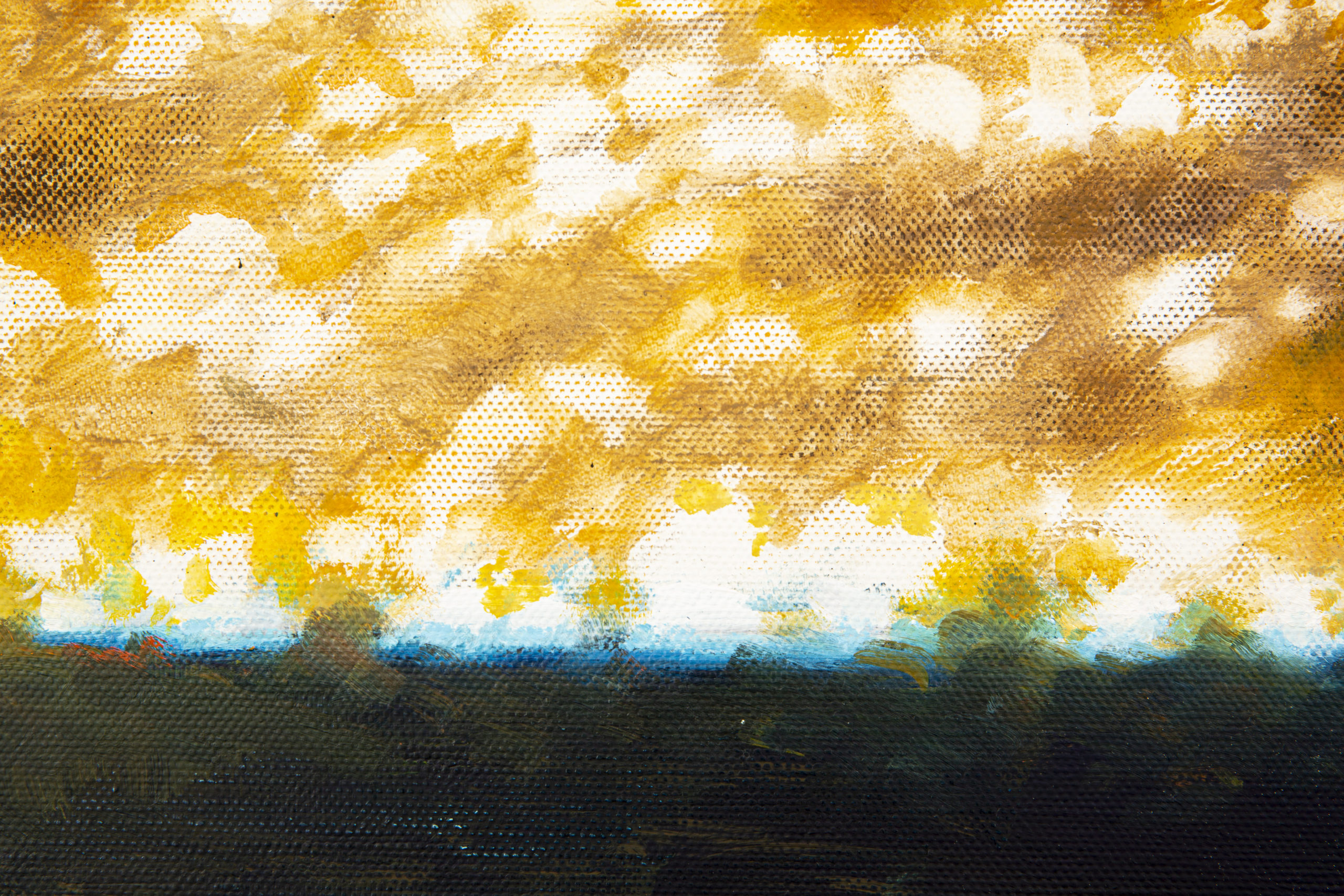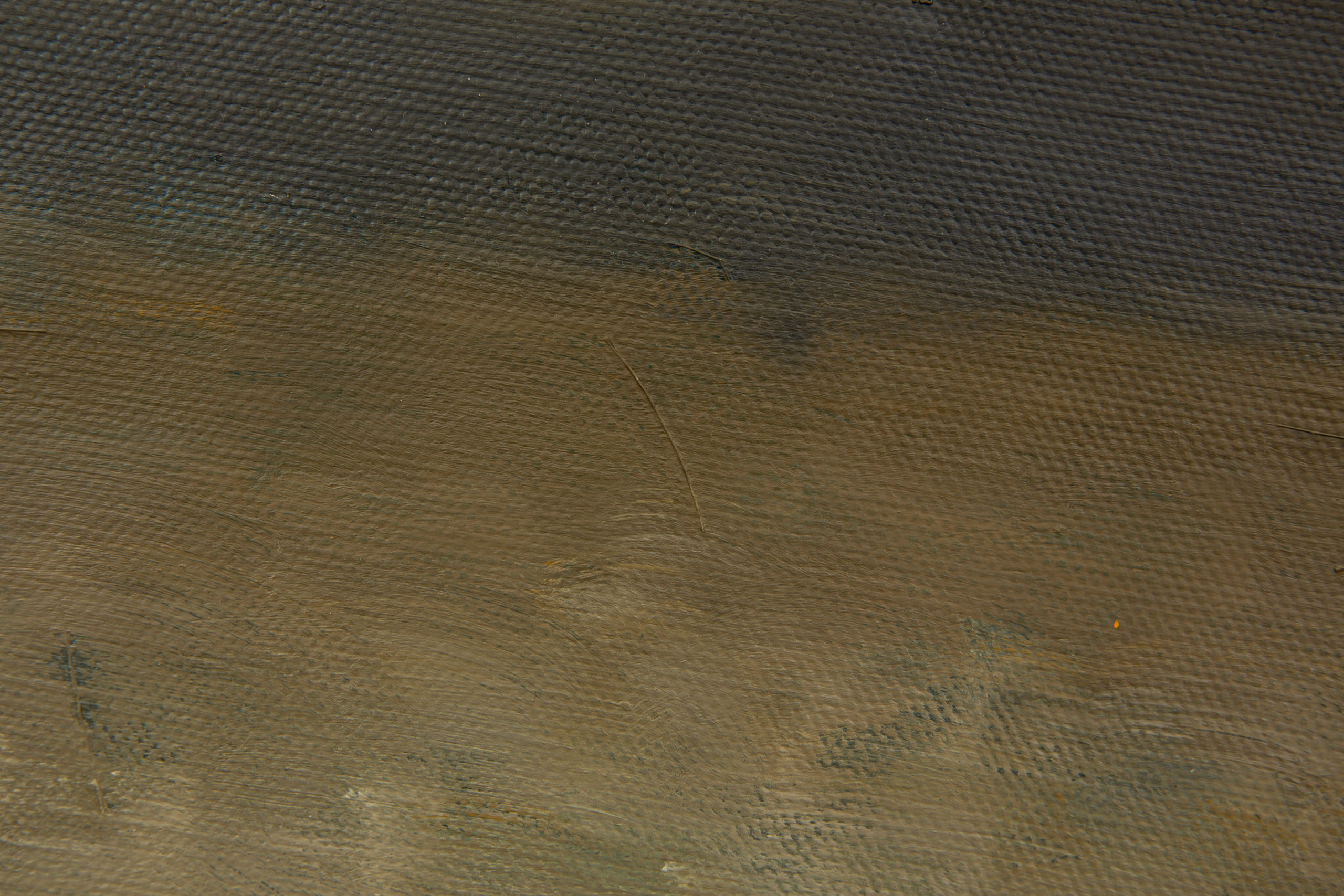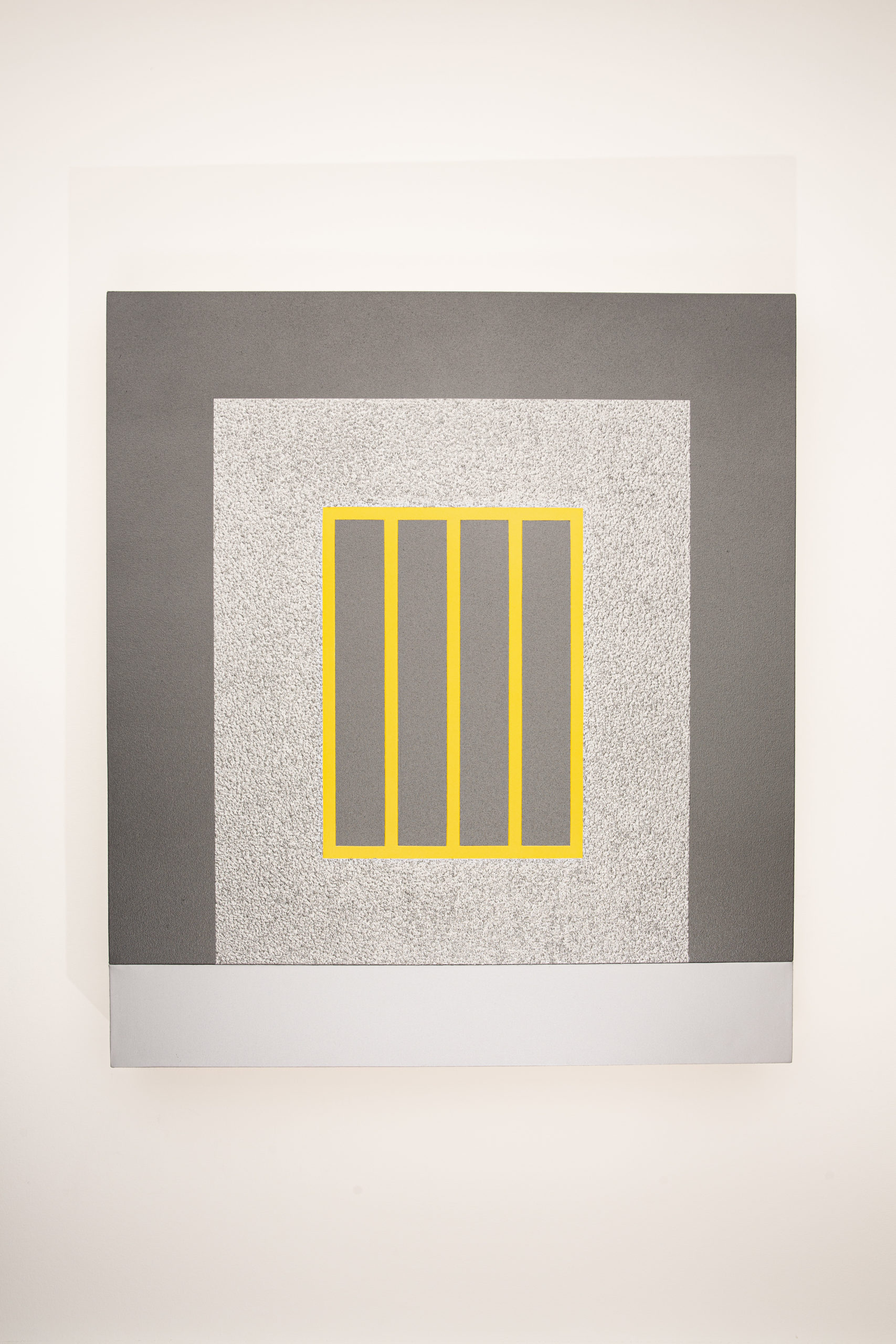 Peter Halley, 2017, Silver Prison with Yellow Bars, Mettalic acrylic, pearlescent acrylic and Roll-a-tex on canvas, 114.5 x 101.5 cm (price on request)
Michael Müller,2009 What I found between thes white pages, Pencil on paper 60x40cm (price on request)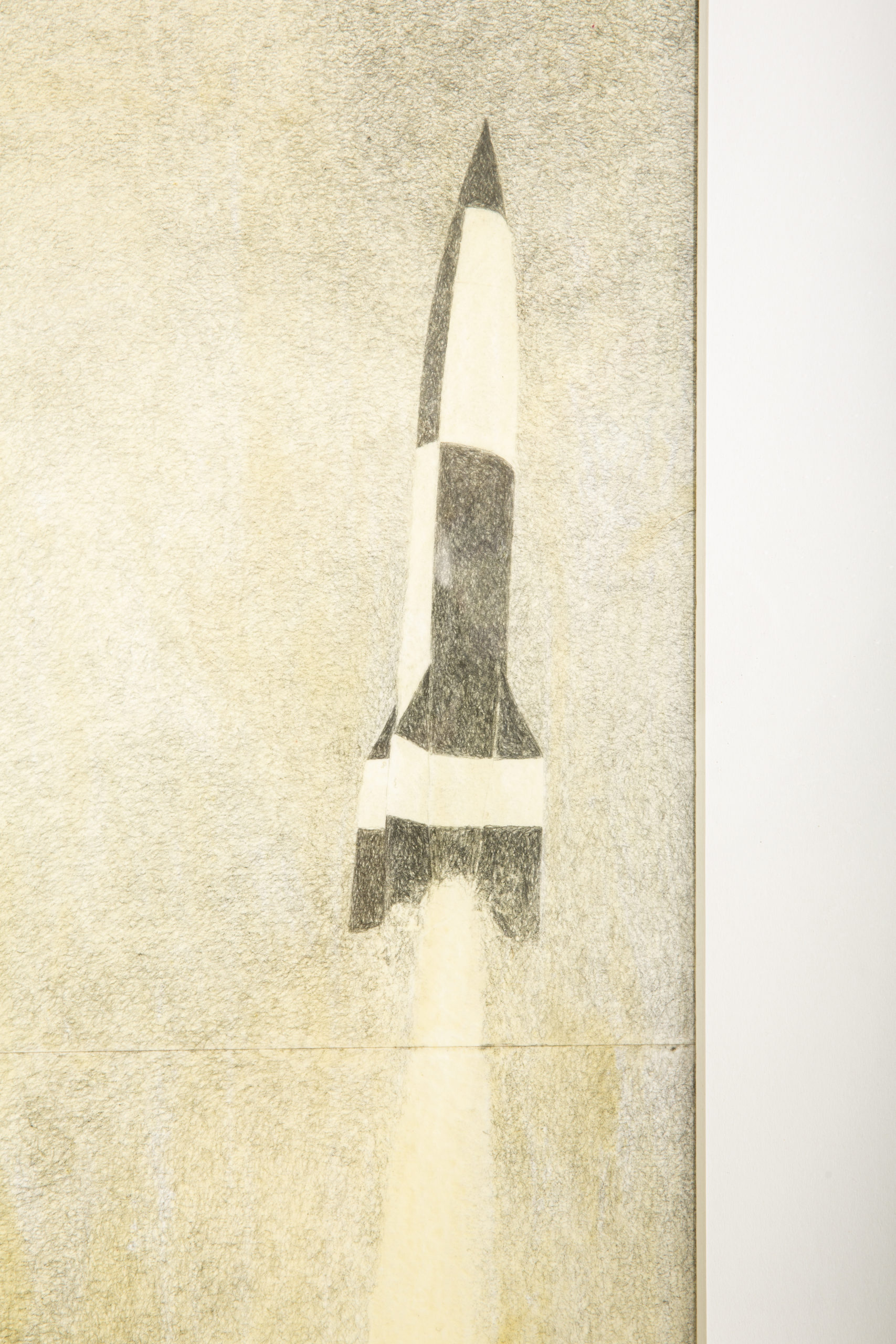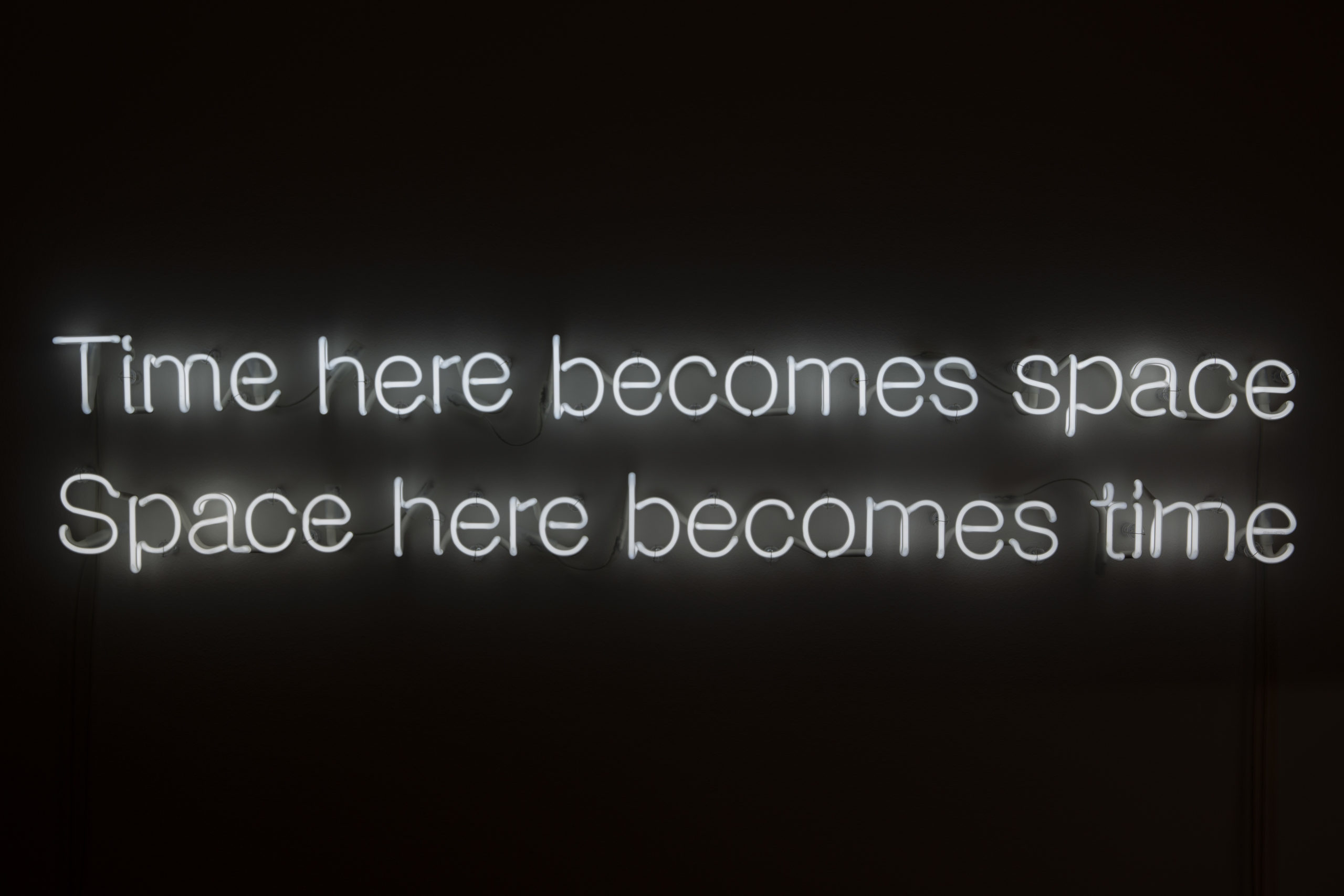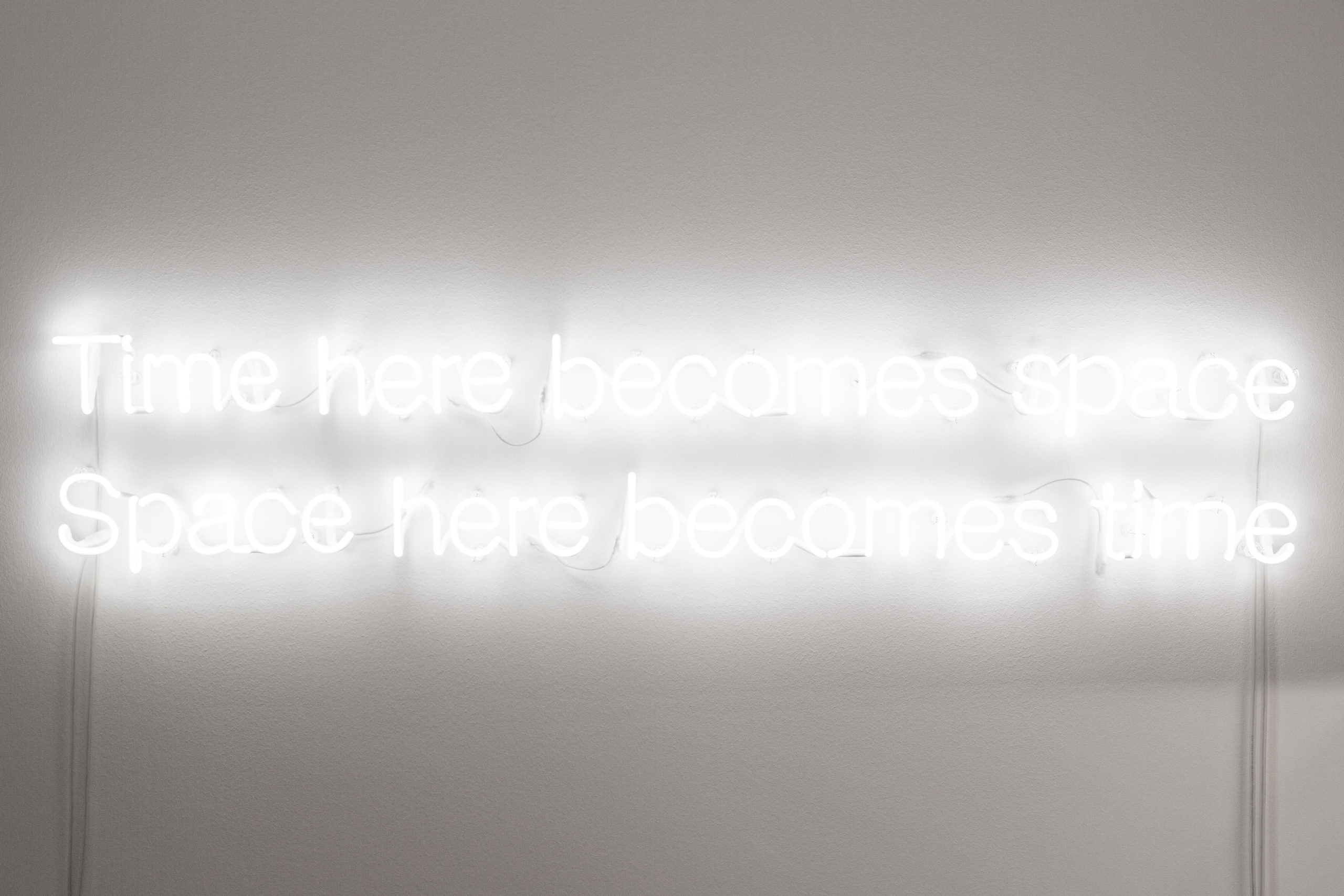 Cerith Wyn Evans, 2004, Time her becomes space Space here becomes time Neon, 10.1×131.5cm and 10.3×131.5cm Ed.2_3 (not for sale)
Maya Rochat, A Rock is a river (melting time) spray on a photograph, 100 x 80 cm, 2018 (sold)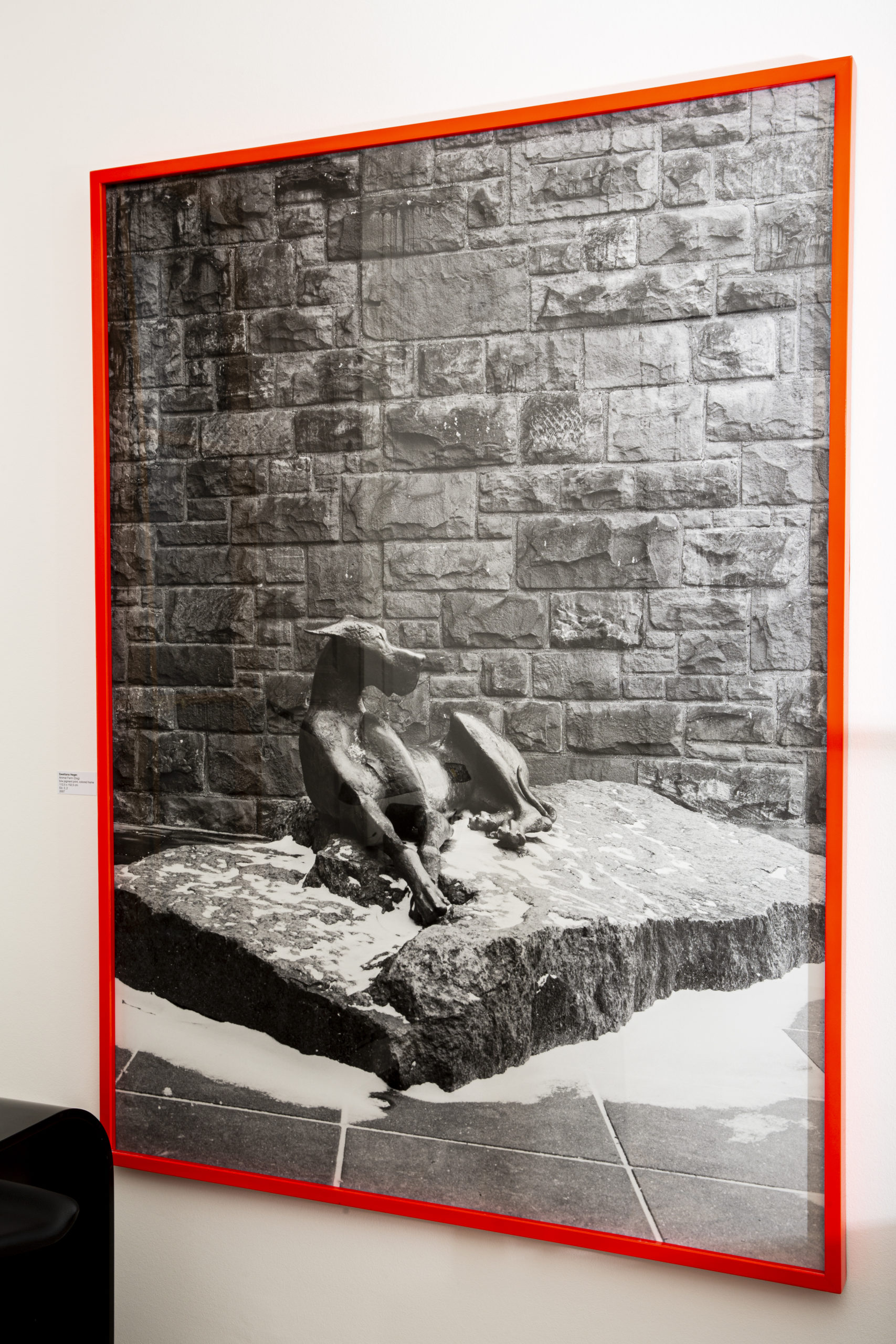 Swetlana Heger, 2007, Animal Farm (Dog)b/w pigment print, colored frame 112,5 x 152,5 cm, Ed. 3_2 (price on request)
Ingrid Luche, Chinoiserie (poissons) 2014, Acrylic paint, glue and varnish, indian ink on stratified chipboard, 60 x 100 x 4 cm (price on request)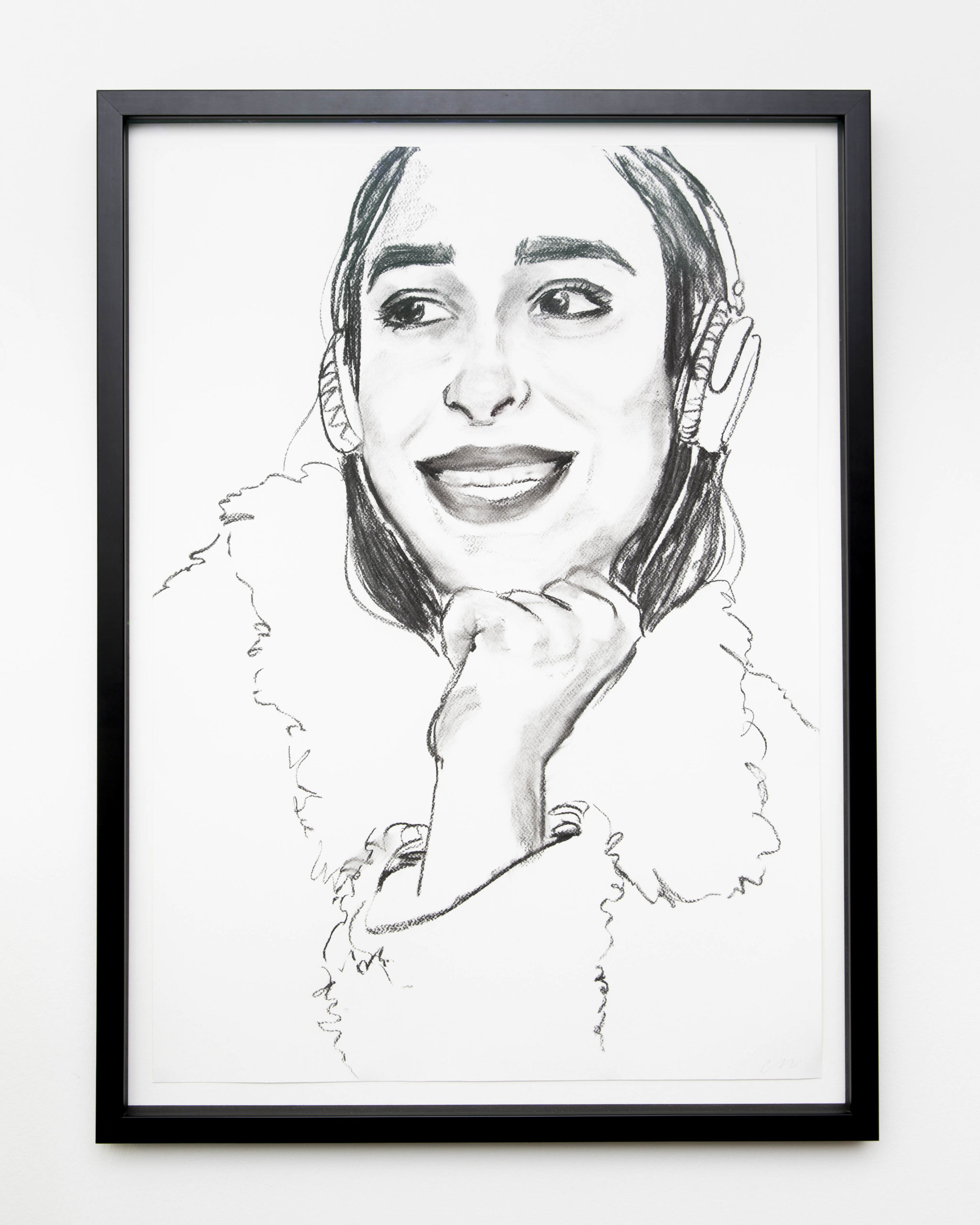 Chloé Wise, Literally Me, Coal on paper, 2016, 79×58 cm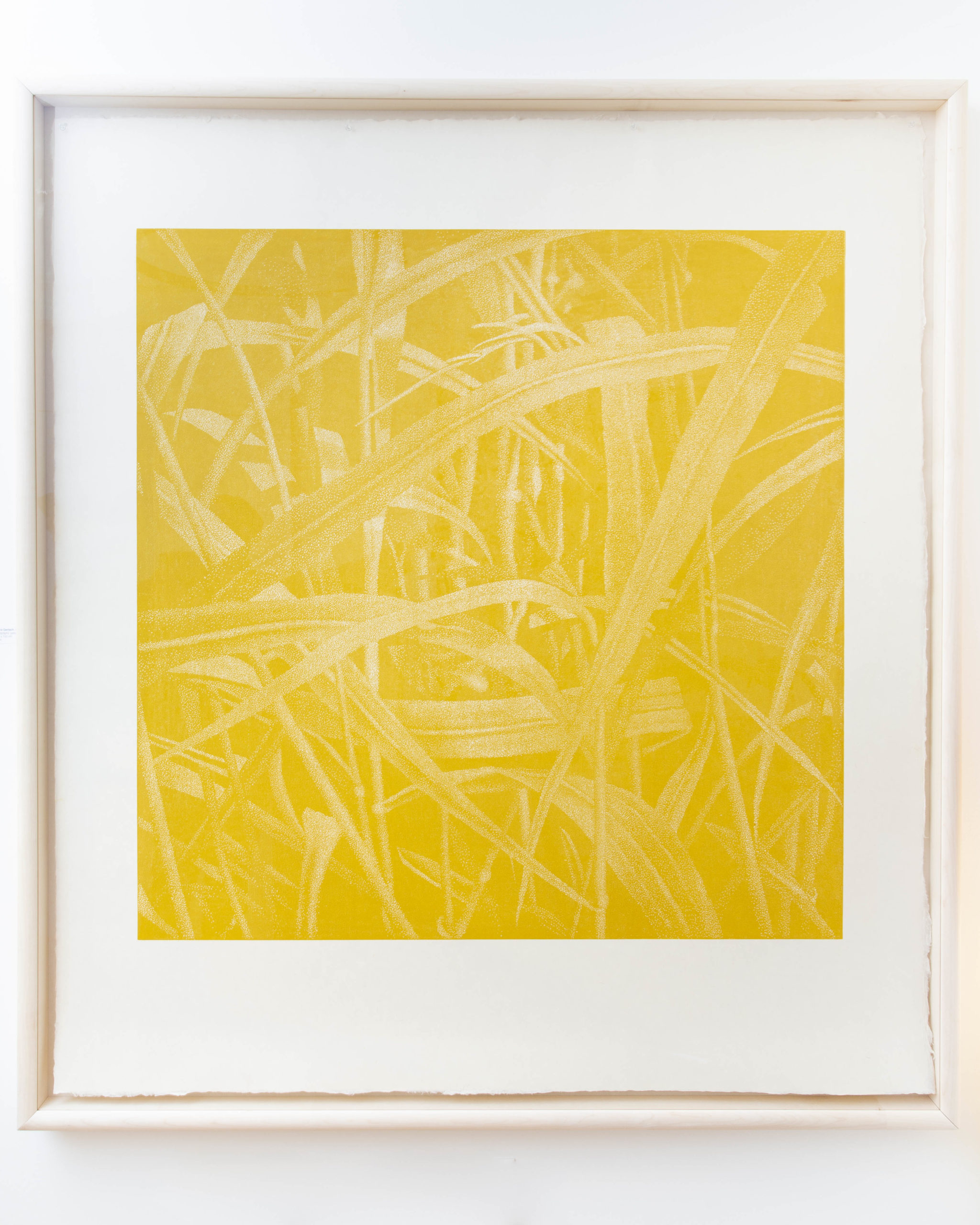 Franz Gertsch, Gräser II, 2004, Xylographie (Jaune) 170 cm x 152 cm (price on request)
Swetlana Heger, Smoke (Abstraction), b-w pigment print, colored frame, 2008 (price on request)
Thomas Huber, The Blue Hour, Model Tempera on wood, several parts, 199 x 80 cm, 2011  (price on request)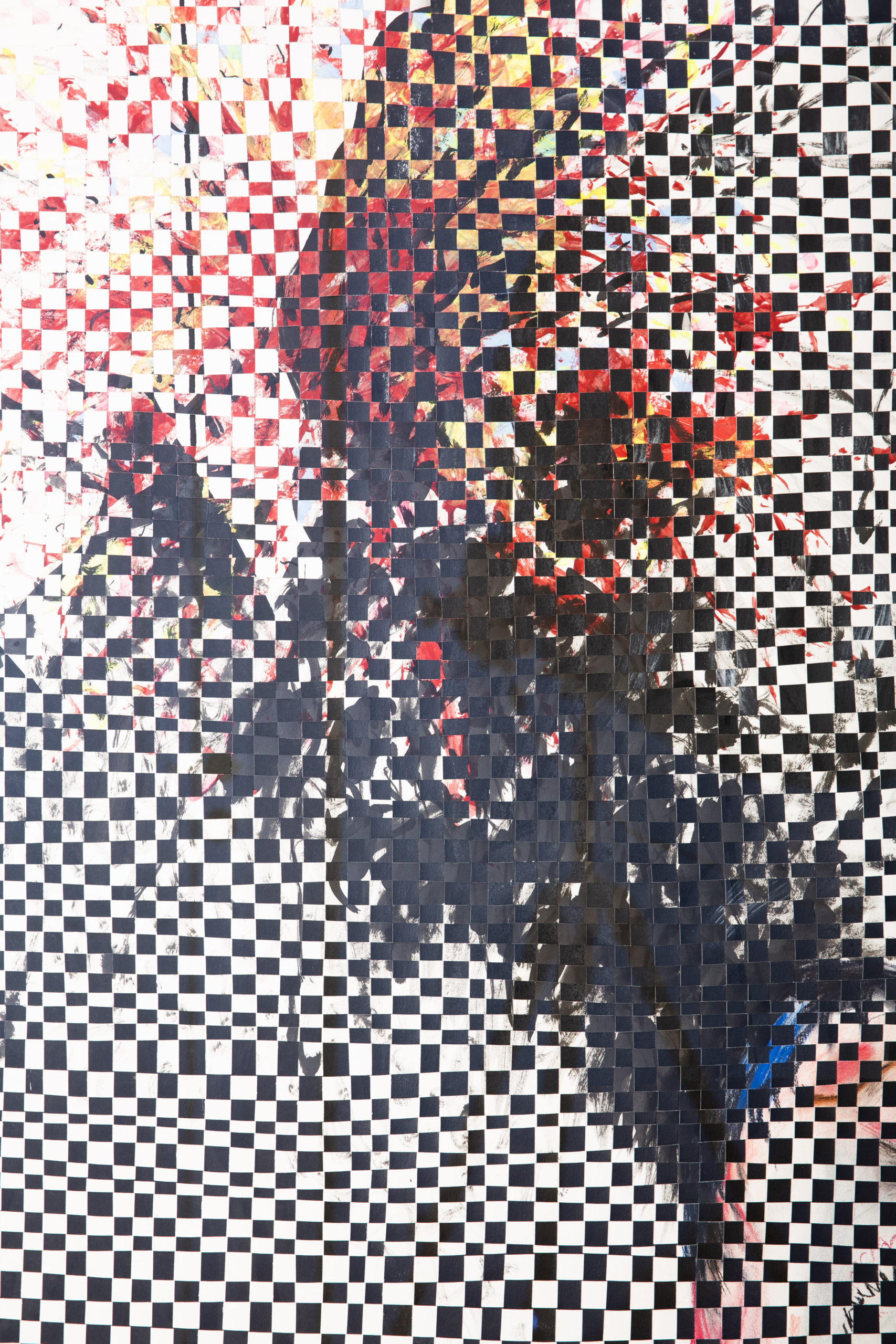 Brock Enright, Untitled, Acrylic on woven paper, 138 x 106 cm, 2008 (price on request)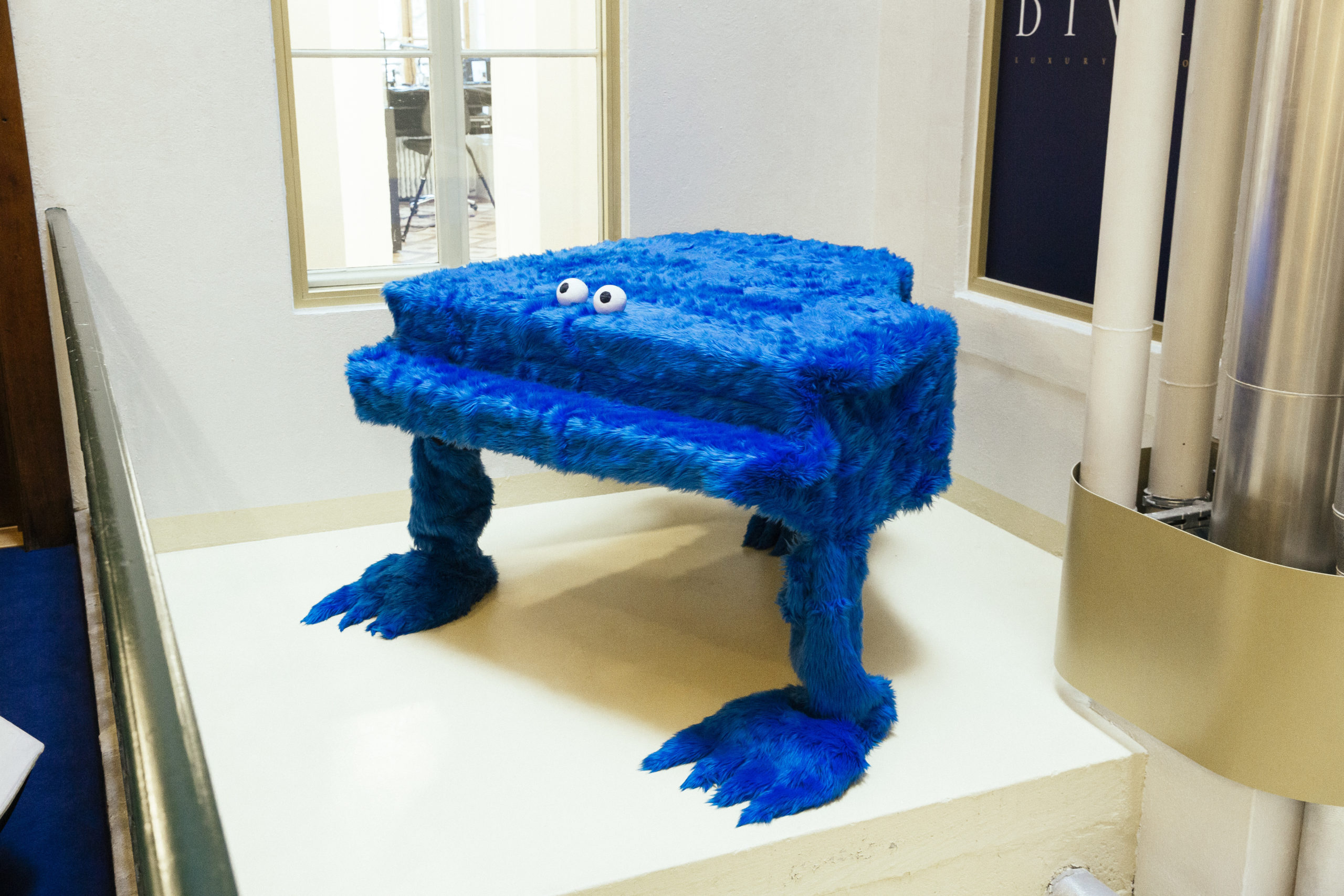 Stefan Tcherepnin, Chariot of secret order, 2016, Fake fur, wood, amplifer, bass shaker, CD player, Stones from Niesen, 101 x 182 x 160 cm (price on request)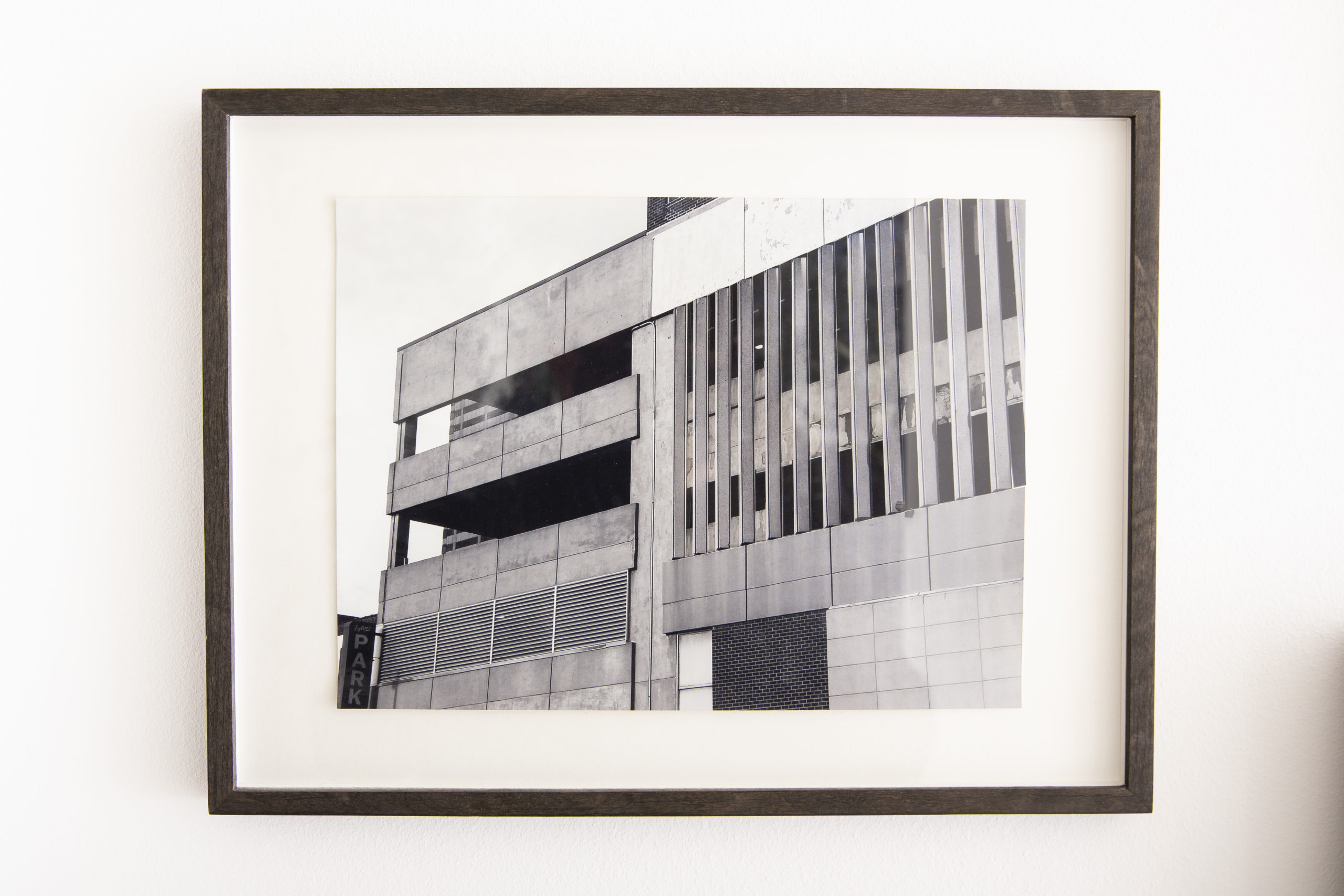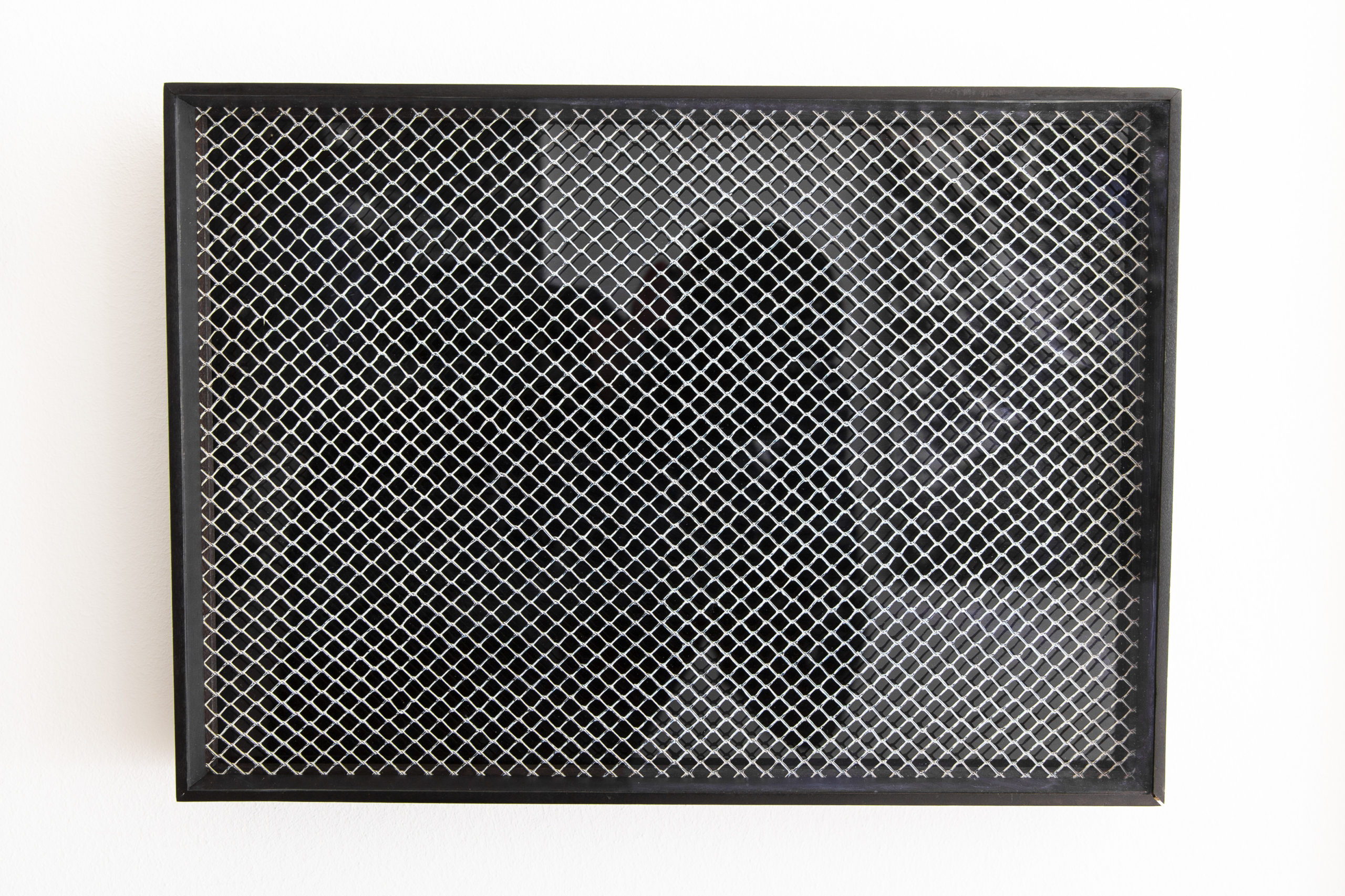 Tunga, Untitled (Morphological) Silver patinated bronze 60x72x42cm, 2014 (price on request)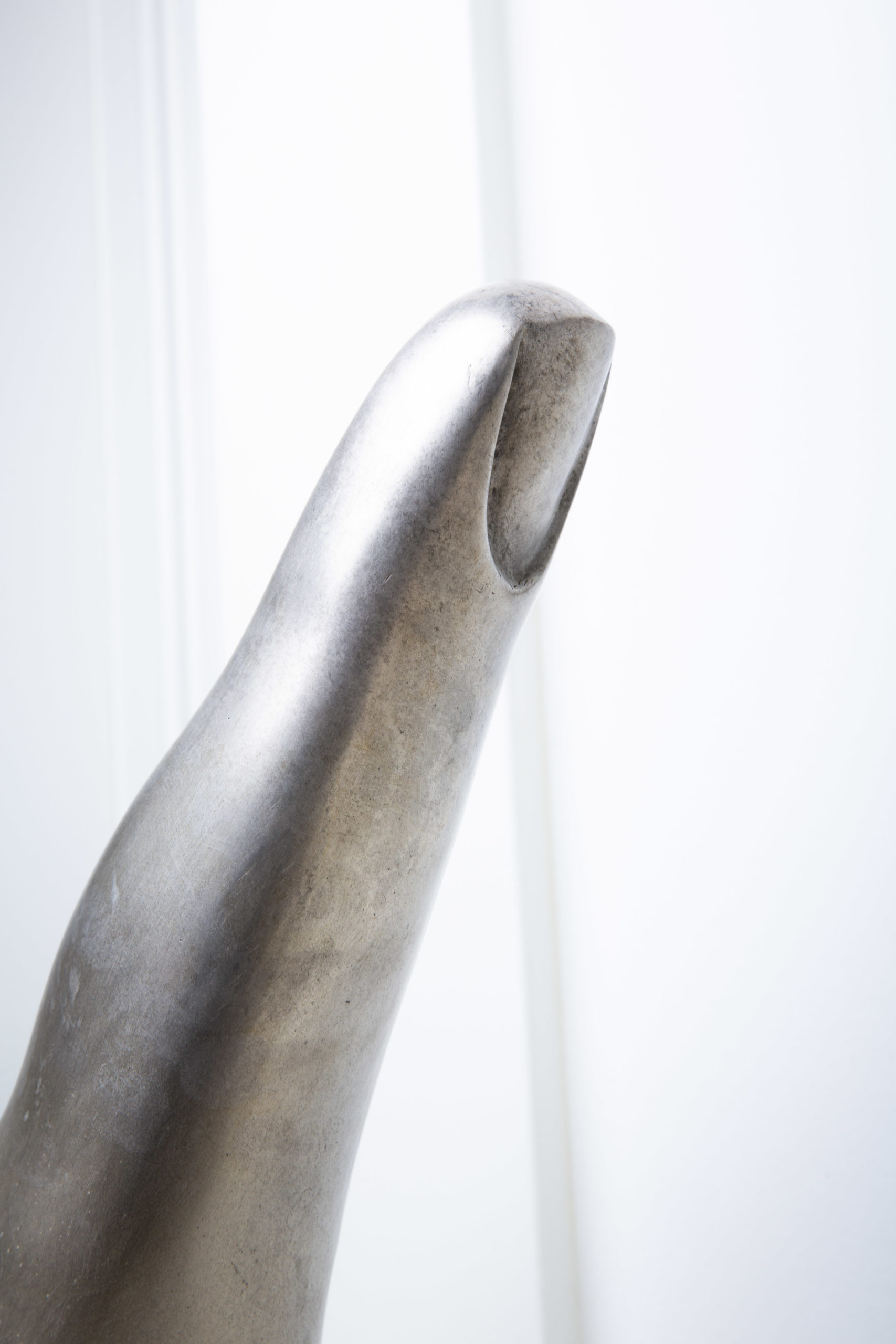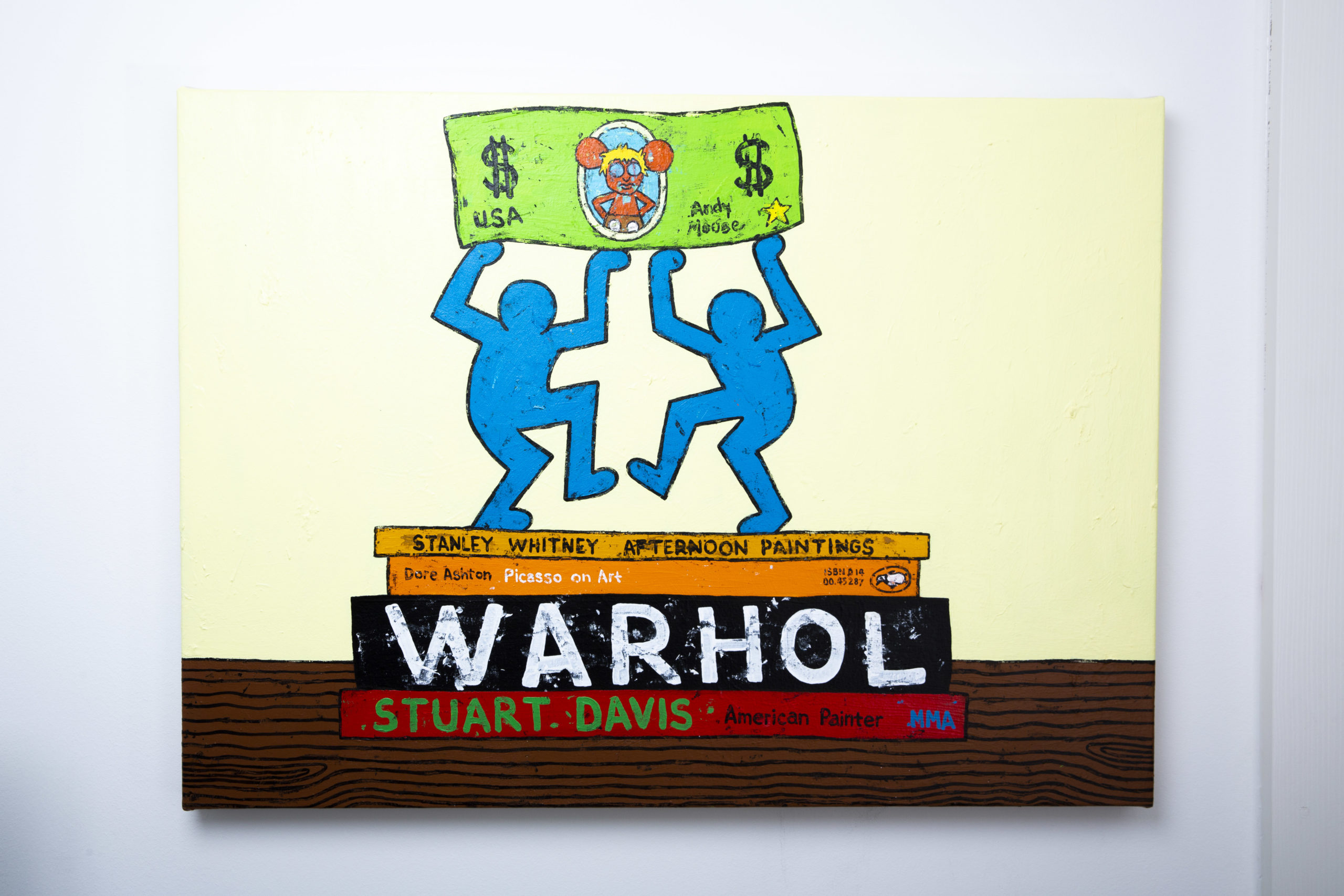 Jonathan Edelhuber (not for sale)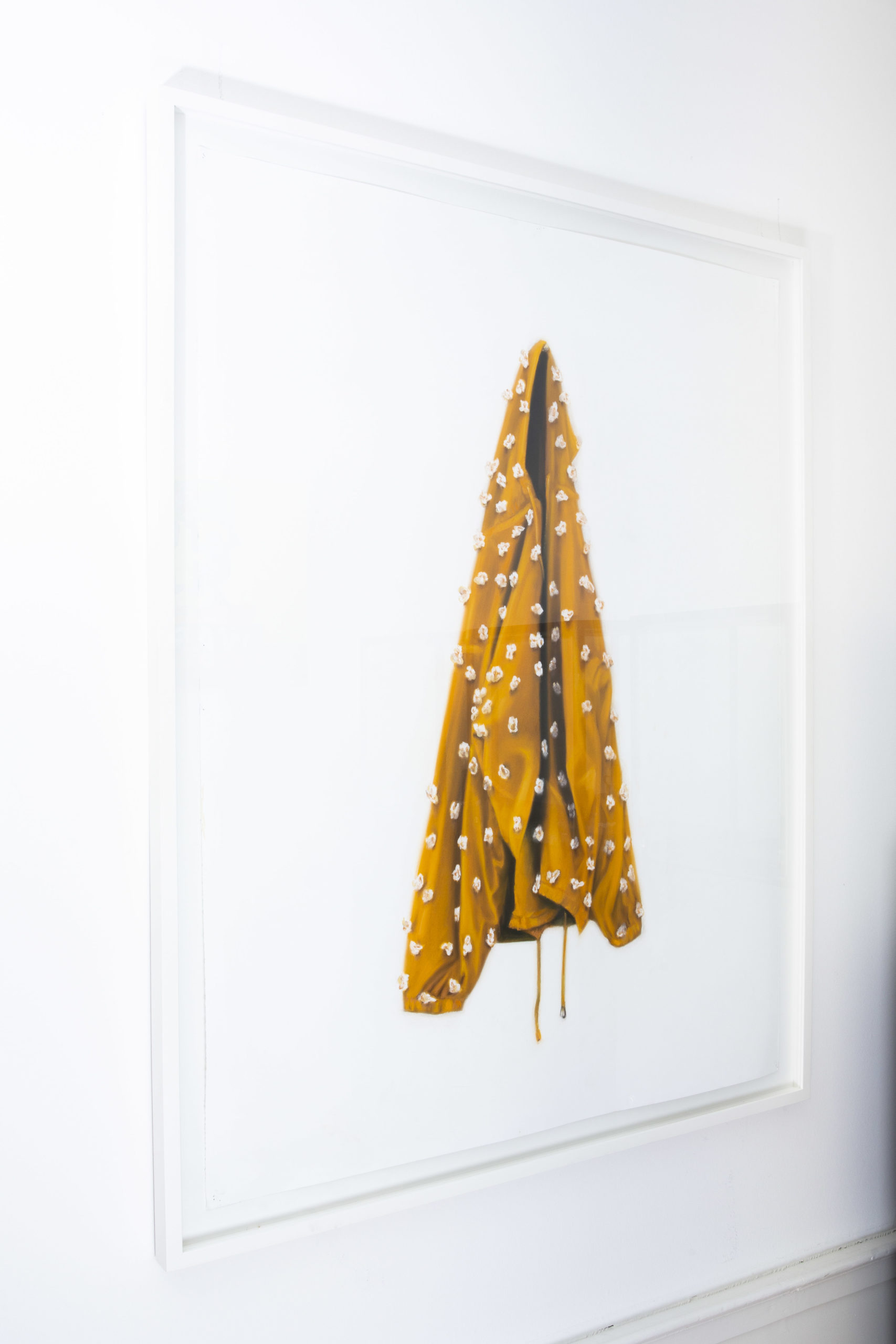 Brock Enright (price on request)
Walter Robinson, Get Paid (unstrech), 2017 Acrylic on bedsheet 75x 60 in, 191 x 153 cm 
Thomas Liu Le Lann, Deftones #1, bois, mousse, ouate, tissu et vinyle (price on request)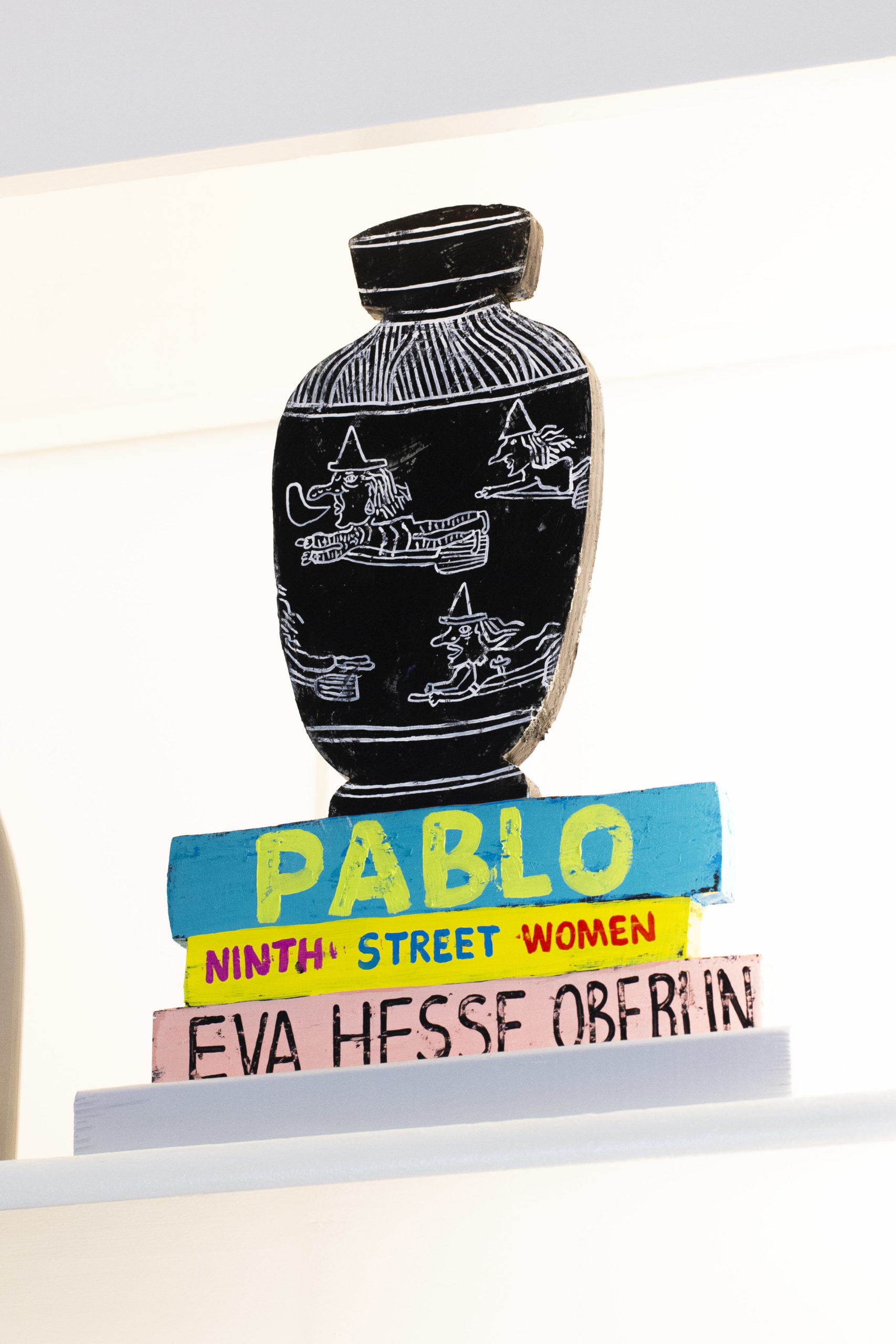 Jonathan Edelhuber (not for sale)